Main content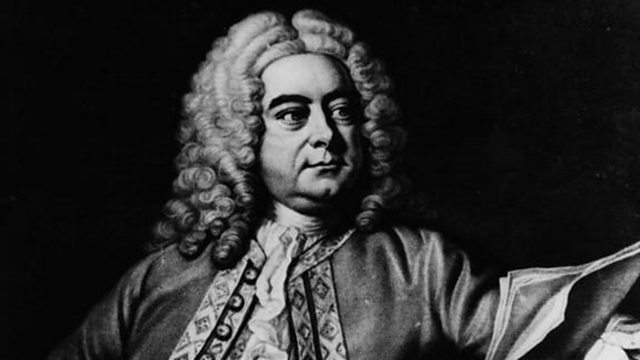 An exploration of the emotional impact of The Hallelujah chorus from Handel's 1742 oratorio, Messiah. From 2012.
The Hallelujah chorus from Handel's Messiah is stirring, emotional and unmistakable.
The Alzheimer's Society runs a group called 'Singing for the Brain'. It's for people with dementia or Alzheimer's and their carers who come together to sing in a group. As music is tied so closely to emotional memories, often lyrics and music remain firmly fixed in the brain, while other memories have died away.
Julia Burton recalls the power of the Hallelujah Chorus, as performed at a special event by Singing for the Brain groups in Wiltshire and Dorset.
Mrs Vera Fiton, whose late husband - Ted - had dementia talks about how important the weekly singing group was for both of them.
Carol Pemberton, of the Birmingham-based a capella quintet 'Black Voices', took part in the reopening concert of Birmingham Town Hall in 2007. The programme director suggested they sing The Messiah, but not as Handel intended, rather a daring interpretation arranged by Quincy Jones, called the 'Soulful Messiah'. It's a soul/gospel version which has to be heard to be believed! Carol describes performing it as one of the biggest highs of her career to date.
Jennifer Blakeley runs Alphabet Photography, a photo company based in Niagara Falls in Canada. She came up with the idea of staging a Flash Mob to promote her company. The Hallelujah Chorus had long been a favourite piece, and she - along with her local choir - set up a flash-mob in a local shopping mall. The result was emotional, extraordinary... and achieved so much more than the intended aim to boost her business. Even passers-by joined in., while others cried as emotions ran high. And the resulting You Tube video has now attracted over 37 million hits.
Paul Spicer, composer, conductor and organist, describes the historical backdrop to Handel's exhilarating composition.
Series exploring famous pieces of music and their emotional appeal.
First broadcast on BBC Radio 4 in February 2012.
Last on
More episodes
Next
You are at the last episode
Broadcasts

Why Sam Cooke's 'A Change Is Gonna Come' became a Civil Rights anthem