Main content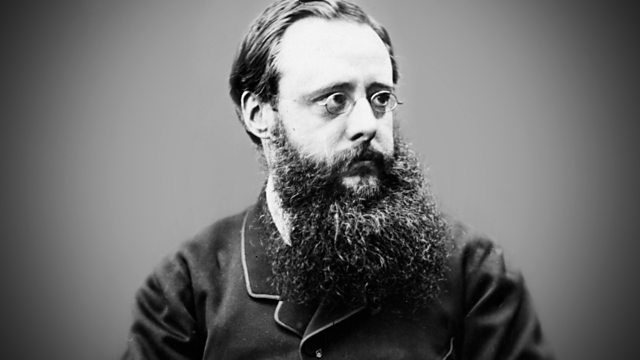 4 Extra Debut. Peter Ackroyd charts Wilkie Collins's life from childhood, plus his friendship with Charles Dickens. Read by Michael Pennington.
Written by Peter Ackroyd.
Read by Michael Pennington.
Peter Ackroyd charts the life of Wilkie Collins. From his childhood as the son of an artist, to his struggles to become a writer, and his life-long friendship with Charles Dickens.
Short and oddly built, with a head too big for his body, extremely short-sighted, unable to stay still, dressed in colourful clothes, 'as if playing a certain part in the great general drama of life' Wilkie Collins looked distinctly strange. But he was none the less a charmer, befriended by the great, loved by children, irresistibly attractive to women - and avidly read by generations of readers.
Peter Ackroyd follows his hero, 'the sweetest-tempered of all the Victorian novelists', from his childhood as the son of a well-known artist to his struggling beginnings as writer, his years of fame and his life-long friendship with the other great London chronicler, Charles Dickens. A true Londoner, Collins, like Dickens, was fascinated by the secrets and crimes -- the fraud, blackmail and poisonings - that lay hidden behind the city's respectable facade. He was a fighter, never afraid to point out injustices and shams, or to tackle the establishment head on.
As well as his enduring masterpieces, "The Moonstone" - often called the first true detective novel - and the sensational "Women in White," he produced an intriguing array of lesser known works. But Collins had his own secrets: he never married, but lived for thirty years with the widowed Caroline Graves, and also had a second liaison, as 'Mr and Mrs Dawson', with a younger mistress, Martha Rudd, with whom he had three children. Both women remained devoted as illness and opium-taking took their toll: he died in 1889, in the middle of writing his last novel - Blind Love.
Told with Peter Ackroyd's inimitable verve this is a ravishingly entertaining life of a great story-teller, full of surprises, rich in humour and sympathetic understanding.
Abridged by Libby Spurrier
Producer: Joanna Green
A Pier production for BBC Radio 4.
More episodes
Previous
You are at the first episode