Main content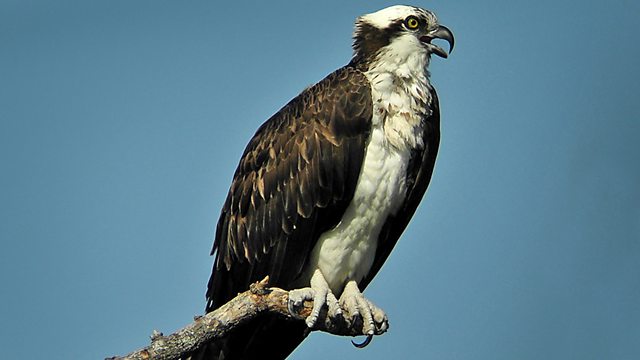 Inspired by Birds
Professional musician and bird enthusiast Tom McKinney explores how throughout history music has been inspired by birds.
Professional musician Tom McKinney has been fascinated by birds used in music since his mid teens when he first heard Chronochromie, an enormous orchestral work by the French composer Olivier Messiaen, which quotes extensively from European, Far-Eastern and Central American birds.
In this Radio 3 Music Feature Tom meets fellow enthusiasts who reflect upon the profound impact that birds have had on many composers.
Experts Mark Constantine and Magnus Robb have compiled over 45,000 incredible recordings of birds some of which feature in the programme allowing birds themselves to take pride of place.
Close personal friend of Messiaen's, Peter Hill gives tantalizing glimpses into the personal life of music's most committed bird enthusiast.
As Tom discovers, being inspired by bird sound can affect people in many different ways. For a composer bird sound is source material in order to create a work of art, for example the migratory calls from a flock of swans over Sibelius's home in Finland formed the main theme in the 3rd movement of his 5th Symphony.
But for an obsessive birder like Andy Roadhouse at Spurn Point in East Yorkshire, birds become the entire focus of a person's life.
Tom reflects on composers like Vivaldi, Beethoven and Wagner who have all been fascinated - maybe even intoxicated - by bird sound. From the composition of an orchestral symphony to counting flocks of calling Meadow Pipits, the programme hears just how profoundly bird sound can affect and inspire us.
First broadcast in February 2012.