Main content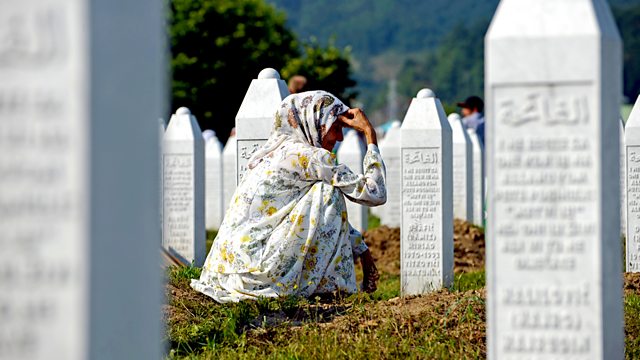 Bosnia - The Forgotten Victims
Former British Colonel Bob Stewart returns to Bosnia to discover the fate of the survivors. Now an MP, this is an emotional journey, as he relives the massacre of Srebrenica.
In an emotional journey Bob Stewart, MP, meets the people who many years later are struggling to cope with the aftermath of the bloody conflict.
As prosecutors prepare the case against Ratko Mladic, the Bosnian Serb military commander accused of masterminding a string of atrocities against local population, Bob talks to the victims who've been left behind.
It's estimated around one hundred thousand people died in the fighting, making it the most devastating conflict in Europe since the Second World War.
In this powerful documentary Bob re-visits the scene of the 1995 massacre of some 8,000 Muslim men in the town of Srebrenica .
Local people tell how they feel the world has forgotten them and that they are forced to live side-by-side with their former enemies on a daily basis.
Bob returns to the capital Sarajevo the scene of a long and bitter campaign of shelling and sniper attacks.
Dutch soldiers sent to protect the local population in Srebrenica tell how they felt ill-equipped and helpless in the face of an overwhelming onslaught by Bosnian Serb forces and how they are still trying to cope with feelings of guilt and depression.
And in a final twist, Bob returns to the town of Ahmici, where he discovered a massacre that first alerted the world to the horrors of the war.