Main content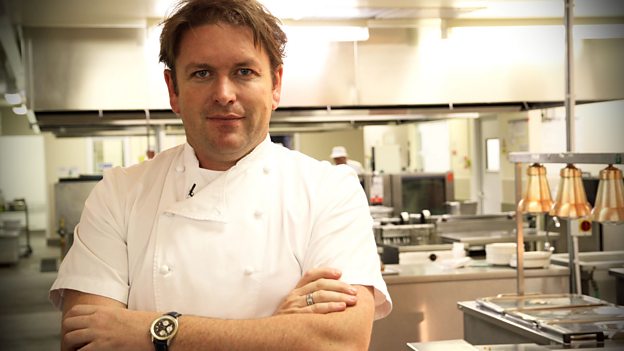 Operation Hospital Food with James Martin
James Martin is on a mission to transform the standard of the nation's hospital food.
Supporting Content
See all recipes from Operation Hospital Food with James Martin
James's campaign endorsed by experts

James's campaign to improve hospital meals has been endorsed across the sector.

 

British Dietetic Association

"The British Dietetic Association has worked closely with James during the development work and the resulting recipes, which we are delighted to approve, will be a welcome element within the hospital caterers' toolkit. We're confident they will have a positive effect on the quality of food served to patients."

 

Campaign for Better Hospital Food

"James' remarkable efforts to improve patient meals in selected hospitals have been hugely successful, and have demonstrated that it is possible for hospitals working to a tight budget to serve high quality, nutritious meals made from local ingredients.
 
Alarmingly, the Trust in charge of Scarborough General Hospital is considering closing the hospital's kitchen, putting all of James' efforts to improve patient meals there at risk. Improvements to hospital food are only ever likely to be limited and temporary unless Government makes it mandatory for all hospitals to adopt the catering standards, which James and his team have introduced in a number of hospitals, including at Scarborough General Hospital."


 

Royal Orthopedic Hospital, Birmingham

"The ROH was at risk of moving from a traditional catering service to buying prepared meals in (cook-chill)," writes Emma Bridge, "something that I really didn't want to happen but I also knew the catering service needed to change. The opportunity of working with James Martin came up and it was a risk I was willing to take, but did the risk pay off?

Well the facts speak for themselves… Our patient satisfaction is now at 90%, waste is 10% and on some days it's even lower! The restaurants profit has increased by 32% and we've reviewed all our suppliers and we are now coming in under budget. So what did James do?
 
"We had a passionate team but they needed bringing together, James got his hands dirty and worked with the catering team to coach and motivate them. He helped us see that we could use local suppliers without it costing us anymore. Admittedly I have had to do a lot of work to ensure the local suppliers can meet the high standards required but it's worth it not only for our patients but also for the local economy. James also raised the profile of the importance of catering within the hospital.
 
"It's been a lot of hard work and we still continue to strive to improve our service, but if I was given the choice again I'd make the same decision, because it has paid off and will continue to in the long term!