Main content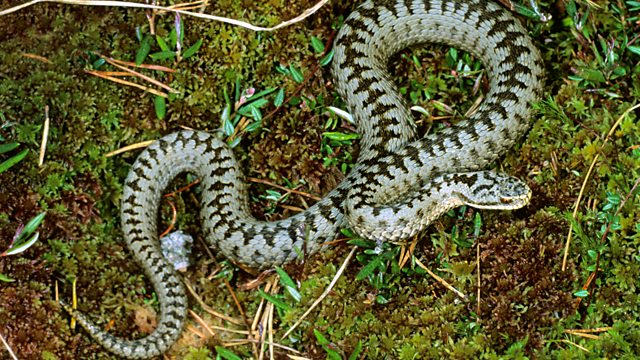 The Snake
Poet and writer Ruth Padel explores the conflicting feelings humans have towards snakes through biology, history and literature.
The image of the snake is full of symbolism with its connotations of venom and forked tongues. It has inspired poets as diverse as Keats and D.H. Lawrence with its ability to move without limbs. In her final Essay on British wild animals, the poet and writer Ruth Padel explores how our responses to the snake have been shaped by biology, literature and history. She remembers her own experience of watching an adder in Cornwall and asks how snakes fit into our physical and emotional landscape.
Producer: Emma Kingsley.