Main content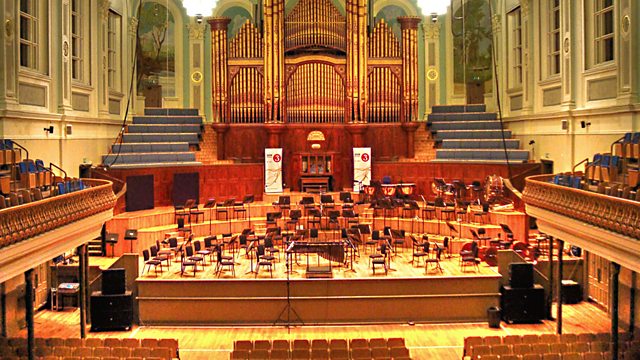 London Mozart Players - Mozart, Panufnik, Strauss
Gerard Korsten leads the London Mozart Players. Mozart: Symphony No 17. Roxanna Panufnik: World Four Seasons (with Tasmin Little: violin). Strauss: Suite: Le bourgeois gentilhomme.
Presented by Petroc Trelawny
Live from the Anvil, Basingstoke
Gérard Korsten conducts the London Mozart players in Mozart, Strauss and a new violin concerto, "world Four Seasons" by Roxanna Panufnik, with Tasmin Little as soloist.
Mozart's prodigious talent is evident in the sparkling Symphony no 17, written when he was sixteen. A World Four Seasons is a set of four short violin concertos by Roxanna Panufnik, written specially for Tasmin Little. Depicting the the characters of the seasons like Vivaldi's famous set, they also incorporate musical styles from four different countries - an appropriately international theme for the Olympic year. Strauss' delightful incidental music for Molière's famous comedy of social climbing nods to Lully's score for the original production, and includes a Dance of the Tailors and portrait of a Fencing Master, ending with a sumptuous banquet.
Mozart: Symphony no. 17
Roxanna Panufnik: World Four Seasons (world premiere)
Interval: Music from Making Music's Adopt a composer scheme.
Strauss Suite: Le Bourgeois Gentilhomme
London Mozart Players
Tasmin Little violin
Gérard Korsten conductor.