Main content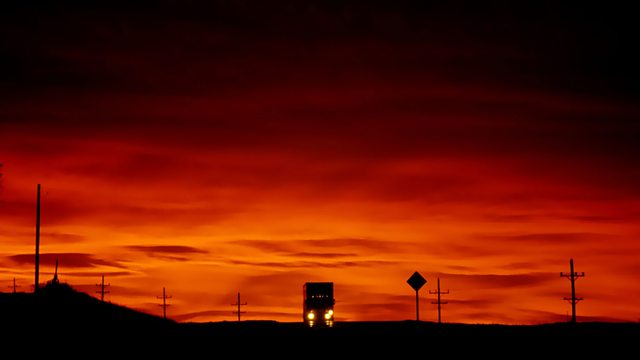 01/03/2012
Susan Sharpe's selection includes a concert of early tenor duets given at the 2009 Flanders Festival. Ensemble Vivante perform music by Kapsberger, Frescobaldi and Monteverdi.
Susan Sharpe with an outstanding concert of early tenor duets recorded at the 2009 Flanders Festival. Kapsberger, Frescobaldi & Monteverdi are brought to life by Ensemble Vivante.
12:31 PM
Kapsberger, Giovanni Girolamo [c.1580-1651] & Strozzi, Barbara [1619-1677]
All'ombra (Kapsberger); Quante volte (Strozzi) ; Amor piangente (Kapsberger)
Ensemble Vivante
12:41 PM
Kapsberger, Giovanni Girolamo [c.1580-1651] & Foscarini, Giovanni Paolo [fl1621-1647]
O dolci sguardi (Kapsberger); Ciaccona sopra la B (Foscarini); Alla luce (Kapsberger)
Ensemble Vivante
12:51 PM
Beethoven, Ludwig van (1770-1827)
Duo for viola and cello in E flat major, WoO.32
Milan Telecky (viola), Juraj Alexander (cello)
1:01 AM
Debussy, Claude (1862-1918)
Petite suite for piano duet
Anna Klas, Bruno Lukk (pianos)
1:14 AM
Rovetta, Giovanni [c.1595/7-1668] & Kapsberger, Giovanni Girolamo [c.1580-1651]
Voi partite crudele (Rovetta); Gagliarda in D (Kapsberger); Anemone; Giunto il sole; O quante volte (Rovetta)
Ensemble Vivante
1:33 AM
Holst, Gustav (1874-1934)
St Paul's Suite (Op.29 No.2)
Seoul Chamber Orchestra, Yong-Yun Kim (conductor)
1:47 AM
Storace, Bernado [fl. 1664] & Frescobaldi, Girolamo [1583-1643] & Monteverdi, Claudio [1567-1643]
Ciaccona (Storace); Se l'aura spira (Frescobaldi); Ardo e scoprir; Si dolce e il tormento (Monteverdi)
Ensemble Vivante
2:04 AM
Gershwin, George (1898-1937)
Lullaby - for string quartet
New Stenhammar String Quartet
2:14 AM
Kapsberger, Giovanni Girolamo [c.1580-1651]
Bianca rosa; Alla Caccia; Tranquilita d'animo
Ensemble Vivante
2:25 AM
Frescobaldi, Girolamo [1583-1643]
De vien a me
Ensemble Vivante
2:31 AM
Dvorák, Antonín (1841-1904)
Concerto No.2 for cello and orchestra (Op.104) in B minor
Truls Mørk (cello), Oslo Philharmonic Orchestra, André Previn (conductor)
3:01 AM
Mozart, Wolfgang Amadeus (1756-1791)
Trio for piano and strings in C major (K.548)
Trio Orlando
3:25 AM
Vaughan Williams, Ralph (1872-1958)
Serenade to music for 16 soloists (or 4 soloists & chorus) & orchestra
Bette Cosar (soprano), Delia Wallis (mezzo-soprano), Edd Wright (tenor), Gary Dahl (bass), Alexander Skwortsow (violin), Vancouver Bach Choir, Vancouver Symphony Orchestra, Bruce Pullan (conductor)
3:49 AM
Bozza, Eugène (1905-1991)
Jour d'été à la montagne
Giedrius Gelgoras, Albertas Stupakas, Valentinas Kazlauskas, Linas Gailiunas (flutes)
4:00 AM
Lanner, Joseph (1801-1843)
Old Viennese Waltzes
Arthur Schnabel (piano)
4:06 AM
Kunzen, Friedrich (1761-1817)
Overture to the play 'Husitterne' (The Hussites)
Danish Radio Concert Orchestra, Peter Marschik (conductor)
4:14 AM
Glazunov, Alexander Konstantinovich (1865-1936)
Lyric poem for orchestra in D flat major (Op.12)
West Australian Symphony Orchestra, Vladimir Verbitsky (conductor)
4:25 AM
Corelli, Arcangelo (1653-1713)
Sonate da Chiesa in C major (Op.1 No.7)
London Baroque
4:31 AM
Boeck, August de (1865-1937)
Fantasy on two Flemish Folk Songs (1923)
Vlaams Radio Orkest, Marc Soustrot (conductor)
4:38 AM
Abel, Carl Friedrich (1723-1787)
Symphony in E (Op.10 No.1)
La Stagione Frankfurt, Michael Schneider (conductor)
4:50 AM
Dostal, Nico (1895-1981)
Sagt dir eine schöne Frau, 'Vielleicht' (If a beautiful woman says to you 'perhaps') - from the film 'Das Lied der Wüste'
Jean Stilwell (mezzo soprano), Robert Kortgaard (piano), Marie Bérard (violin), Andy Morris (percussion), Peter Tiefenbach (conductor)
4:53 AM
Horovitz, Joseph (b. 1926)
Music Hall Suite
The Slovene Brass Quintet
5:04 AM
Matthews, Artie (1888-1959)
Slow Drags No.4
Donna Coleman (piano)
5:08 AM
Haapalainen, Väinö (1893-1945)
Lemminkainen Overture
Finnish Radio Symphony Orchestra, Atso Almila (conductor)
5:16 AM
Haydn, Joseph (1732-1809)
Der Sturm - chorus for SATB choir and orchestra (H.24a.8)
Netherlands Radio Choir and Chamber Orchestra, Antoni Ros-Marba (conductor)
5:26 AM
Buxtehude, Dietrich (1637-1707)
Five Choral Preludes
Juliusz Gembalski (organ of St Mary's Cathedral in Koszalin)
5:40 AM
Mozetich, Marjan (b. 1948)
The Passion of Angels - Concerto for 2 harps and orchestra
Nora Bumanis & Julia Shaw (harps), Marc Destrubé (violin), Diane Berthelsdorf (cello), Roger Cole (oboe), Christopher Millard (bassoon), CBC Vancouver Orchestra, Mario Bernardi (conductor)
6:01 AM
Bach, Johann Sebastian (1685-1750)
Violin Concerto in A minor, (BWV.1041)
Midori Seiler (violin), Akademie für Alte Musik Berlin
6:16 AM
Parker, Horatio William (1863-1919)
A Northern Ballad
Albany Symphony Orchestra, Julius Hegyi (conductor).