Main content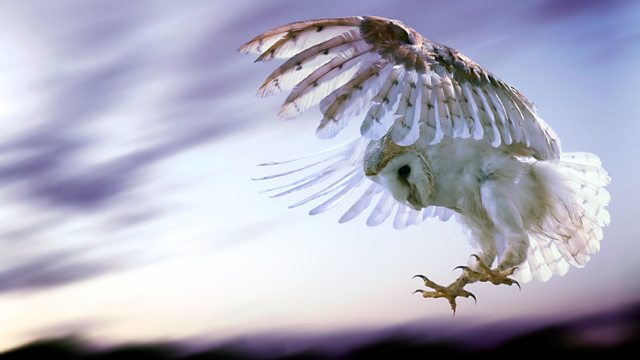 The Owl
Writer and poet Ruth Padel explores what owls mean to us and what they can show about the British landscape. In our imagination they are often linked to wisdom and magic.
In our imagination owls are often associated with wisdom and magic, with their singular front-facing eyes and silent brooding presence. They appear in a wide range of literature, from Shakespeare to the Harry Potter books. So why are we fascinated by them and what do they in turn tell us about our landscape?
In the second of her Essay series on native British wild animals, the writer and poet Ruth Padel explores what these birds mean to us. Her images range from the owls in Biblical scenes of destruction to the more comic ones in the novels of Max Beerbohm. And she investigates whether our mysterious reactions to these birds are shaped by the fact that owls belong to the night.
Producer: Emma Kingsley.