Main content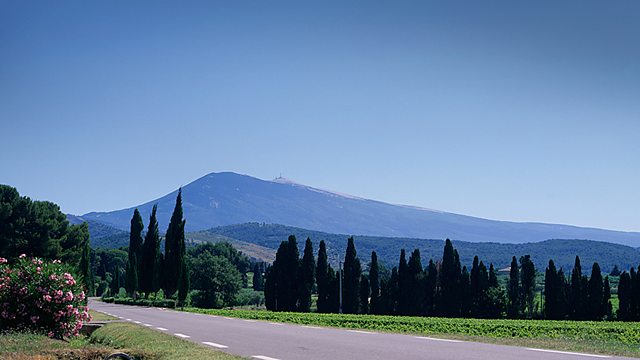 The Ascent of Mount Ventoux
A reading from the Italian poet Petrarch's account of how in 1336, he and his brother set out to climb Mout Ventoux in Provence. The challenges were both spiritual and physical.
In 1336, two brothers set out to climb a famous peak in the Provence area of France:
'At the time fixed we left the house, and by evening reached Malaucene, which lies at the foot of the mountain, to the north. Having rested there a day, we finally made the ascent this morning, with no companions. except two servants.
And a most difficult task it was...
The mountain is a very steep and an almost inaccessible mass of stony soil. But, as the poet has said: "Remorseless toil conquers all." '
The poet Petrarch describes his climb of this mighty mountain, which teaches him things
beyond the merely physical. Translated by James Harvey Robinson.
Reader Carl Prekopp
Producer Duncan Minshull.