Main content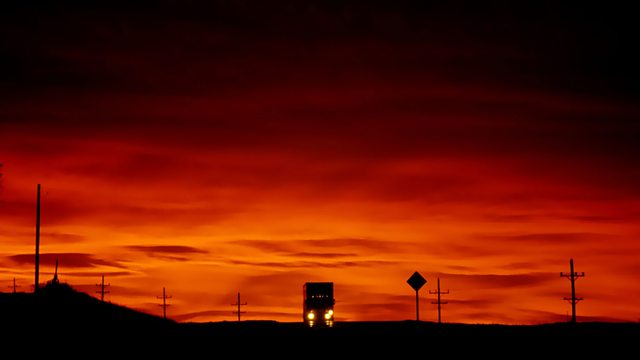 28/02/2012
Susan Sharpe's selection includes Riccardo Chailly conducting the Royal Concertgebouw Orchestra and a leading array of soloists in Bruckner's Mass in F minor.
Susan Sharpe presents. Riccardo Chailly conducts the Royal Concertgebouw Orchestra and a first class line-up of soloists in Bruckner's Mass in F minor.
12:31 AM
Bruckner, Anton (1824-1896)
Mass No 3 in F minor 'Great'
Luba Orgonasova (soprano), Nathalie Stutzmann (alto), Hans Peter Blochwitz (tenor), Kurt Moll (bass), Netherlands Radio Choir, Royal Concertgebouw Orchestra, Riccardo Chailly (conductor)
1:33 AM
Mozart, Wolfgang Amadeus (1756-1791)
Concerto for piano and orchestra No.24 (K.491) in C minor
Oslo Philharmonic Orchestra, André Previn (piano/conductor)
2:05 AM
Bach, Carl Philipp Emanuel (1714-1788)
Sonata for violin and harpsichord in B minor (H.512)
Les Adieux
2:23 AM
Mendelssohn, Fanny Hensel (1805-1847)
Lied & Wanderlied (Op.8 Nos.3 & 4)
Sylviane Deferne (piano)
2:31 AM
Schumann, Robert (1810-1856)
Symphony No.3 in E flat major (Op.97) 'Rhenish',
Budapest Symphony Orchestra, Tamás Vásáry (conductor)
3:05 AM
Schenck, Johann (1660-c.1712)
Sonata in F sharp minor, Op.9, No.3
Berliner Konzert
3:22 AM
Liszt, Franz (1811-1886)
St Francois de Paule marchant sur les flots - from 2 Légends (S.175 No.2)
Richard Raymond (piano)
3:31 AM
Scigalski, Franciszek (1782-1846)
Symphony in D major
Polish Radio Symphony Orchestra, Andrzej Mysinski (conductor)
3:45 AM
Hummel, Johann Nepomuk (1778-1837)
Rondo in B minor (Op.109)
Stefan Lindgren (piano)
3:54 AM
Palestrina, Giovanni Pierluigi da (c.1525-1594)
Ad te levavi oculos meos - motet for 4 voices
Silvia Piccollo (soprano), Annemieke Cantor (alto), Marco Beasley (tenor), Furio Zanasi (bass), Paolo Crivellaro (organ), Alberto Rasi (viola da gamba), Chorus of Swiss Radio, Lugano, Diego Fasolis (conductor)
3:59 AM
Mozart, Wolfgang Amadeus (1756-1791)
Overture - from Der Schauspieldirektor, singspiel in 1 act (K.486)
Bergen Philharmonic Orchestra, Ivor Bolton (conductor)
4:05 AM
Handel, Georg Frideric (1685-1759)
Künft'ger Zeiten eitler Kummer (HWV.202)
Hélène Plouffe (violin), Louise Pellerin (oboe), Dom André Laberge (organ - 1999 Karl Wilhelm at the abbey church Saint-Benoît-du-Lac)
4:10 AM
Jiránek, Franti?ek (1698-1778)
Concerto in G minor for Bassoon, strings and continuo
Sergio Azzolini (bassoon), Collegium Marianum
4:24 AM
Beethoven, Ludwig van [1770 -1827]
Overture from Die Geschopfe des Prometheus (Op.43)
BBC Symphony Orchestra, Jiri Belohlávek (conductor)
4:31 AM
Tchaikovsky, Pyotr Il'yich (1840-1893)
Introduction and waltz from 'Eugene Onegin' - lyric scenes in 3 acts (Op.24)
BBC Philharmonic, Vassily Sinaisky (conductor)
4:39 AM
Sibelius, Jean (1865-1957)
Spring Song (Op.16)
Kaija Saarikettu (violin), Raija Kerppo (piano)
4:48 AM
Schütz, Heinrich (1585-1672)
Ich bin eine rufende Stimme' (SWV.383) and 'O lieber Herre Gott, wecke uns auf' (SWV.381)
Danish National Radio Chorus, Stefan Parkman (conductor)
4:56 AM
Geminiani, Francesco (1687-1762)
Concerto Grosso (Op.3 No.2)
Europa Galante, Fabio Biondi (violin/director)
5:05 AM
Nardelli, Mario (1927-1993)
Three pieces for guitar (1979)
Mario Nardelli (guitar)
5:15 AM
Hartmann, Johan Peter Emilius (1805-1900)
Etudes Instructives, Op.53
Nina Gade (piano)
5:25 AM
Bruckner, Anton (1824-1896)
Te Deum in C
Kelly Nassief (soprano), Sylvie Sulle (mezzo-soprano), Kim Begley (tenor), Jérôme Correas (baritone), Radio France Chorus, Lubomír Mátl (director), Orchestre Philharmonique de Radio France, Günther Herbig (conductor)
5:49 AM
Haydn, Joseph (1732-1809)
Sonata for Piano Trio in E major (H.XV:28)
Kungsbacka Trio
6:05 AM
Schubert, Franz (1797-1828)
Symphony no.3 (D.200) in D major
Bergen Philharmonic Orchestra, Dmitri Liss (conductor).