Main content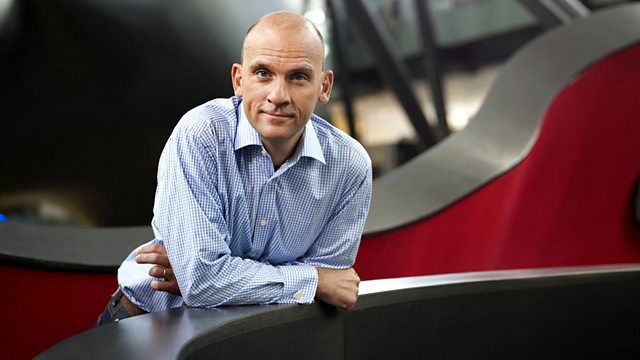 Beats and Pieces
Jez Nelson presents a performance given by up-and-coming big band Beats and Pieces at the Royal Northern College of Music as part of a tour promoting their new album.
Jez Nelson presents up-and-coming UK big band Beats & Pieces. Since emerging from the Manchester student scene in 2008, the ensemble has developed a growing reputation for its fresh approach to the big-band genre. Bandleader Ben Cottrell's music embraces the influence of artists such as Radiohead and Bjork as well as British jazz from Loose Tubes to Led Bib. This gig sees them playing in front of their home crowd at the Royal Northern College of Music, as part of a tour of music from their new album.
Beats & Pieces Big Band Line-up for 16 February 2012 RECORDING:
Ben Cottrell (director, laptop), Ben Watte, Sam Healey, Anthony Brown (saxophones), Tim Cox, Simon Lodge, Paul Strachan (trombones), Owen Bryce, Graham South, Nick Walters (trumpets), Patrick Hurley (piano), Anton Hunter (guitar), Harrison Wood (bass), Finlay Panter (drums).
Music Played
New music on CD

Beats & Pieces Big Band recorded at Royal Northern College of Music, Manchester on 16 February 2012

Ben Cottrell's mp3 Shuffle

Beats & Pieces Big Band recorded at Royal Northern College of Music, Manchester on 16 February 2012