Main content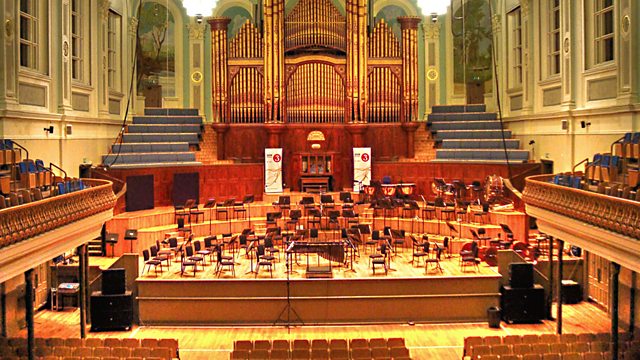 Britten Sinfonia - Couperin, Ades, Ravel, Stravinsky
Thomas Ades (piano) conducts the Britten Sinfonia. Couperin (and arr Ades): Les barricades mysterieuses. Ades: Three Studies from Couperin. Stravinsky: Suites Nos 1 and 2.
Live from the Queen Elizabeth Hall, London
Presented by Petroc Trelawny
Thomas Adès is both pianist and conductor as well as composer in this performance with the Britten Sinfonia.
Had Thomas Adès not become a composer he may well have chosen a career as a pianist and it is at the piano where we find him for the opening of this concert - a solo performance of Couperin's kaleidoscopic and seductive Les barricades mysterieuses. He then conducts his own reworking of Couperin in his Three Studies on Couperin and Ravel's tribute to the memory of 18th century French music. Works by Stravinsky open the second half before the concert climaxes with Adès's own Violin Concerto performed by Pekka Kuusisto. Subtitled Concentric Paths, the titles of the individual movements - Rings, Paths and Rounds - point to the swirling tension of the piece.
Couperin: Les barricades mystérieuses (Pièces de clavecin, Ordre No.6)
Couperin arr.Thomas Adès: Les barricades mystérieuses
Thomas Adès: 3 Studies from Couperin
Ravel: Le tombeau de Couperin
8.10 Music Interval including music from Making Music's 'Adopt a Composer' scheme
Stravinsky arr. Stravinsky & Dushkin : Le chant du rossignol and Marche Chinoise
Stravinsky: Suites No.1 and No.2
Thomas Adès: Concerto for violin & chamber orchestra (Concentric Paths)
Pekka Kuusisto (violin)
Britten Sinfonia
Thomas Adès (conductor, piano).
Last on