Main content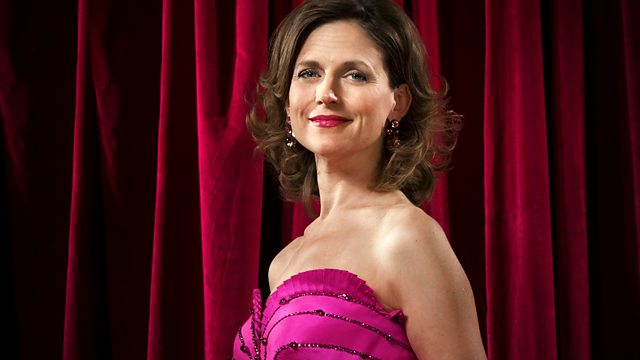 27/02/2012
Katie Derham presents the BBC Singers singing music by Judith Weir and works she loves, plus a recent concert of Haydn and Strauss given by the BBC Concert Orchestra.
This week in Afternoon on 3 the spotlight is on the BBC Singers. Today's programme begins with one of their highlights from the past year: a concert given as part of a festival of the music of Judith Weir, featuring her own favourite works along with other composers she admires. Then we hear performances from a concert given earlier this month in Chichester by the BBC Concert Orchestra, including Haydn's London Symphony. And to round off the programme we return to the BBC Singers, joined by one of Radio 3's New Generation Artists, the cellist Nicolas Altstaedt, for music with a Bach Chorale at its centre.
Presented by Katie Derham.
Judith Weir: All the Ends of the Earth; Vertue
Michael Finnissy: Palm Sunday
Judith Weir: Ettrick Banks; a blue true dream of sky; little tree
Jonathan Harvey: The Tree
Judith Weir: Wild Mossy Mountains
Howard Skempton: He wishes for the cloths of heaven; We who with songs
Iain Farrington (organ),
Students of the RNCM,
BBC Singers,
James Morgan (conductor).
c.3pm
Haydn: Symphony No. 104 in D major, 'London'
Richard Strauss: Horn Concerto No. 1 in E flat major
Stephen Bell (horn),
BBC Concert Orchestra,
Johannes Wildner (conductor).
c. 3.45pm
J S Bach: Der Geist hilft
Domenico Gabrielli: Ricercar no. 2
Knut Nystedt: Stabat Mater; Immortal Bach
Nicolas Altstaedt (cello),
BBC Singers,
Paul Brough (conductor).