Main content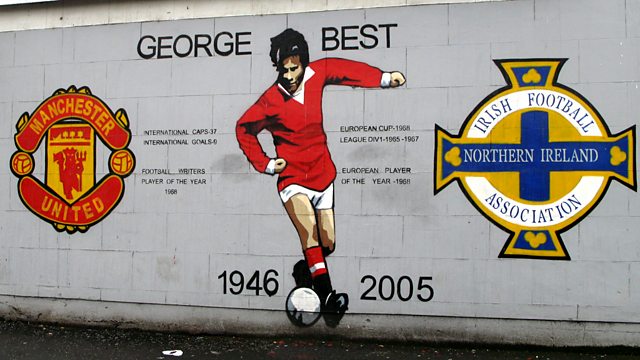 Ireland, North of the Border
Clare Balding is in Belfast to explore the impact that the Troubles in Northern Ireland had on sport and its sportsmen.
While sport is endlessly talked of as a force for unity, in today's edition of Sport and the British, Clare Balding's in Belfast on the Falls Road, where it's clear that here sport was just another arena to reinforce divisions that rent the community in two.
In Northern Ireland the sporting choices for people were, for so long, based on their religious and political backgrounds. In soccer there was one team for the Catholics, Belfast Celtic, Linfield for the Protestants. Clare hears about the violent clashes that always ensued when these two teams met, finally leading to the disbandment of Celtic. Boxer, Barry Mcguigan talks about how he tried to be identified with neither side and we hear about the only sporting hero that did manage to straddle the divide, uniting both sides, George Best
Producer: Lucy Lunt.
Podcast
Clare Balding charts how sport has shaped the British and how Britain has shaped sport