Main content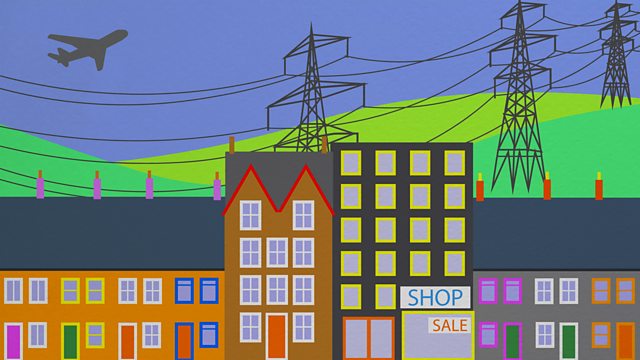 23/02/2012
Scotland's first commercial gold mine - local councils buying high street shops and living wills.
With Winifred Robinson.
Scotland's first commercial gold mine in Loch Lomond's National Park has formally been granted planning permission. Scotgold Resources plans to extract more than £50m worth of gold and silver from a hillside near Tyndrum. It is the firm's second attempt at securing planning permission. The first application was rejected by the Loch Lomond National Park Authority over conservation concerns. The mine is overlooked by Ben Lui, which is scaled by up to 15,000 climbers a year. Gordon Watson Director of planning and rural development at Loch Lomond and Trossachs National Park and Robert Maund, Vice President of the Scottish Campaign for National Parks join the programme to discuss the balance of conservation and development.
Claer Barrett, the Retail correspondent of the Financial Times discusses the new trend of local councils buying town centre retail units or shopping centres. Will it help save the high street?
Living wills are a way for people to retain control over medical decisions as they near the end of their lives. At the moment there is no central register for them. This makes it difficult for relatives and doctors to find the wills, when a person has become incapacitated and is unable to communicate. Helen McGrath is a solicitor who is calling for an easy to access database for living wills.
Producer Helen Roberts.
Chapters
Local Councils buying High Street Property

Stockport Council in Greater Manchester is buying the lease of a large Debenhams unit after the previous owners went into receivership.

Duration: 13:45

Energy ignorance

Today the Parliamentary select committee on energy and climate change launches an enquiry to try to discover why consumers aren't engaged with energy issues - and what can be done about it.

Duration: 05:38

Alcohol pricing

A ban on selling alcohol at below cost price is coming into force in England and Wales in April but it won't do any good.

Duration: 03:30

Locks and Insurance

A EuroProfile lock is a type of lock rather than a brand and we've heard they're being blamed for a spike in burglaries in West Yorkshire.

Duration: 05:14

Scottish Gold Mine

The mining company Scotgold has just been formally granted planning permission.

Duration: 07:35

Sick Notes

From next month health professionals including physiotherapists and podiatrists will be able to issue the notes that you take to work when you're sick.

Duration: 04:42

Living Wills

More of us are writing Living Wills but there is no central database to store them.

Duration: 07:29

Slow Broadband

The Super Fast broadband connections we're promised by our telecoms providers are the stuff of fantasy for large number of people according to new research.

Duration: 04:11