Main content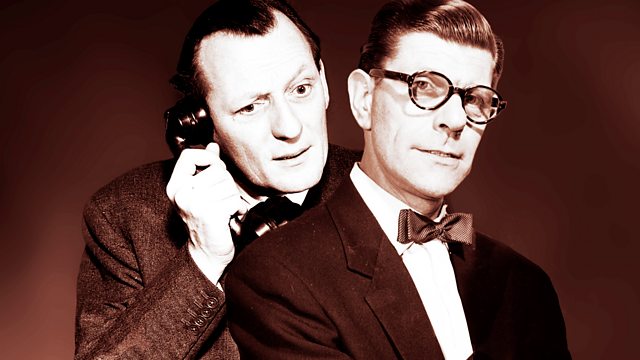 Gone to Earth
The work-shy pair run into deep trouble when they supervise a building project. With Richard Murdoch. Originally from October 1965 and re-recorded in 1980.
One of 14 shows not kept in the archive and re-recorded in 1980 – previously never broadcast in the UK, until the arrival of BBC Radio 4 Extra.
'The Men from the Ministry' ran for 14 series between 1962 and 1977.
Stars Richard Murdoch and Deryck Guyler (who replaced Wilfrid Hyde-White from 1966).
With Norma Ronald, Ronald Baddiley and John Graham.
Written by Johnnie Mortimer, Brian Cooke and Edward Taylor.
Producer: Edward Taylor.
Re-recording of '' The Hole'' made in April 1980.