Main content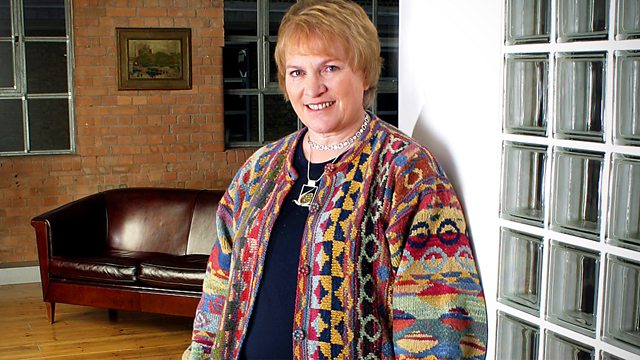 22/02/2012
Libby Purves is joined by Hans Klok, Adrian Jackson, Sabrina Jean, Mary M Talbot and Dave Kelly.
Libby Purves is joined by Hans Klok, Adrian Jackson, Sabrina Jean, Mary M Talbot and Dave Kelly.
Illusionist Hans Klok, reputedly 'the fastest magician in the world', has been performing magic since he was ten years old. He recently played shows at Caesar's Palace, Las Vegas, where Pamela Anderson was his glamorous assistant. He brings his homage to Harry Houdini, The Houdini Experience, to London. The show combines daredevil stunts, illusions and tricks. The Houdini Experience is at the Sadler's Wells Peacock Theatre.
Adrian Jackson is a writer and director, who set up the theatre company 'Cardboard Citizens'. His latest play 'A Few Man Fridays' tells the story of how the British Government evicted 2000 islanders from the Chagos islands in the Indian Ocean during the cold war to make way for a US military base. Sabrina Jean's family were part of that community who eventually settled in the UK. She is secretary of the UK Chagos Support Association. A Few Man Fridays is at London's Riverside Studios.
Scholar Mary M Talbot's latest book 'Dotter of her Father's Eyes' is part biography and part personal history which contrasts two coming of age narratives; that of Lucia, the daughter of James Joyce, and that of the author herself who is the daughter of an eminent Joycean scholar. Dotter of her Father's Eyes by Mary M Talbot with illustrations by Bryan Talbot is published by Jonathan Cape.
Dave Kelly lost his sight fifteen years ago to a rare eye condition, retinitis pigmentosa. After two years of struggling to adjust to his condition, he was inspired to set up his own charity, Daisy UK. The charity runs sports sessions for the disabled, including blind football and wheelchair basketball. The project will use funding from Sport Relief to run one day sports courses for young people, both disabled and able bodied, and their carers.
Producer: Paula McGinley.
Last on
Broadcasts