Main content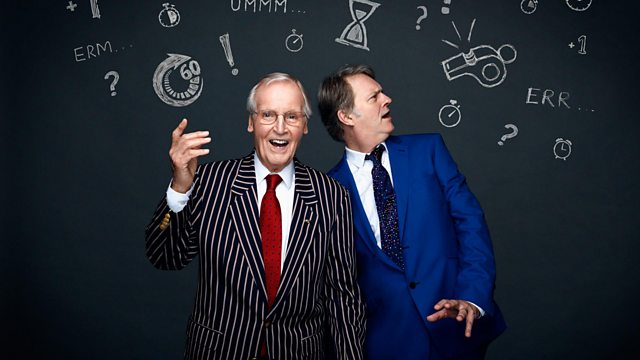 Nicholas Parsons challenges Julian Clary, Sue Perkins, Paul Merton and Charles Collingwood to talk for 60 seconds without hesitation, repetition or deviation. From February 2012.
Chairman Nicholas Parsons endeavours to find out who has the greatest gift of the gab.
Panellists Paul Merton, Sue Perkins, Julian Clary and Charles Collingwood have to speak on a variety of subjects given to them by Nicholas. They must speak for 60 seconds on that subject without hesitation, repetition or deviation - a task much more difficult than it sounds.
This week Sue Perkins reveals what she's got in her attic, Paul Merton talks about his Olympic Dreams, Julian Clary explains why he likes singing in the shower and Charles Collingwood lets us in on his fear of spiders and rats when he's asked to talk on the subject of Sydney.
The game Just A Minute was devised by the late Ian Messiter atop a London bus on his way to work as a BBC Radio producer more than 45 years ago. It was inspired by his memory of a teacher making him and his classmates speak on a subject for 60 seconds as a punishment for bad behaviour.
Producer: Claire Jones.