Main content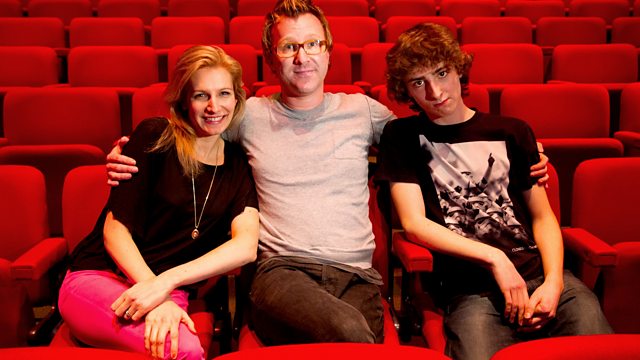 House-husband Tom is forced to confront his deepest fears at his uncle's laying out. Stars Jason Byrne. From February 2012.
Set in London this is a Belfast-tinged sitcom post 'The Troubles' but suffused with old sectarian enmities. It's centred around young couple Tom and Elaine Murphy [called Jason and Chloe in the pilot] and their son Dylan [in the pilot they had young kids called Mikey and Lewis]. For childcare reasons, Jason has recently given up his job at the 'Irish Republican theme pub' meaning that Elaine - a hospital doctor - is the breadwinner. Jason's parents [Mary and Paddy] are staunch Irish Catholics. The mother disapproves of their Protestant daughter-in-law, but the father tries to keep the peace. Chloe's parents [Jarleth and Tina] hold equally extreme Protestant views.
Series regulars include Jason Byrne, as well as Sharon Horgan [Pulling], Pauline McLynn [Father Ted], Michael Smiley [Spaced], Paul Putner [Stewart Lee's Comedy Vehicle], and West End star Paul Nicholas [Just Good Friends]. Others featured in the series include Simon Nye, Caroline Quentin, Mathew Horne, Kevin Eldon, Stewart Lee, Liza Tarbuck, Tim Minchin, Miriam Margolyes, Michael Kitchen, and Rhys Thomas.