Main content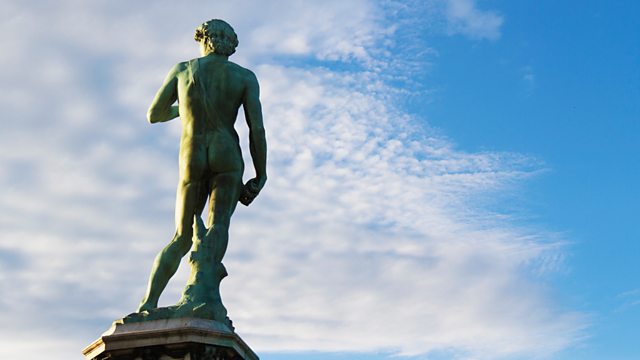 Writer and broadcaster Matthew Sweet reflects on the male nude in Renaissance and Victorian art.
One of the weighty and apparently immovable pieces of our mental furniture is the notion that Queen Victoria was a prude. Another is that the Italian Renaissance was a sunny dream where man was always the unapologetic measure of all things. In the fourth part of Men Only: An informal History of the Male Nude, the author and broadcaster, Matthew Sweet, confounds both of these notions. He focusses on a cultural exchange between Queen Victoria and the Grand Duke of Tuscany, Leopold II as well as examining a sixteen inch fig leaf, penectomies and Crystal Palace. Stay tuned!
Producer: Zahid Warley
First broadcast in February 2012.