Main content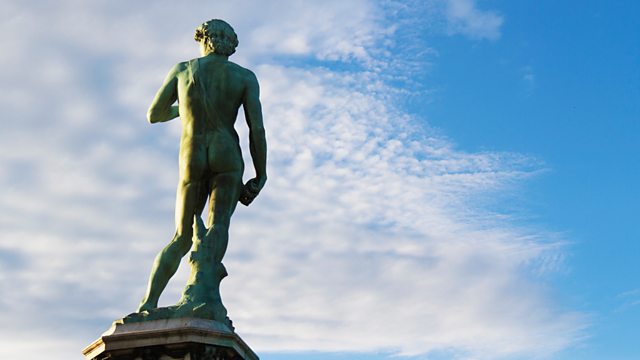 Partha Mitter explores the meaning and power of the male nude in the visual art of the Indian subcontinent and examines where and how it diverges from the classical ideal.
Where is the male nude in Indian art? Is there such a thing? And if he's there for all to see why has he proved invisible to all but the most discerning of Western eyes? The art historian, Partha Mitter, answers all these questions in the second instalment of Men Only- An Informal History of the Male Nude. He explores both the differences and the similarities between the Classical tradition and the Hindu one pausing to recall his own experiences as a 14 year old life artist in Calcuttta and as a not so accidental tourist cowering beneath a giant, erect Jain statue on the outskirts of Bangalore.
Producer: Zahid Warley
First broadcast in February 2012.