Main content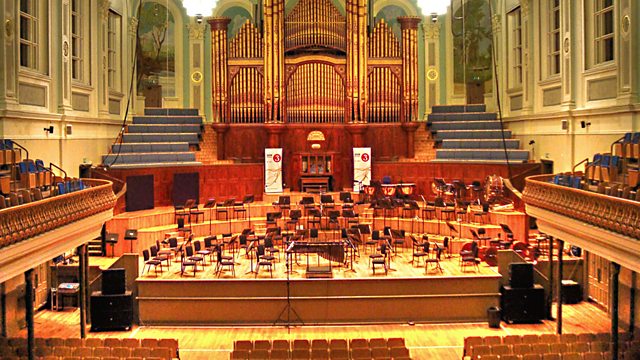 LSO - Tchaikovsky, Prokofiev, Shostakovich
Valery Gergiev conducts the LSO at the Barbican. Tchaikovsky: Romeo and Juliet Fantasy Overture. Prokofiev: Piano Concerto No 3 (with Denis Matsuev). Shostakovich: Symphony No 5.
Live from the Barbican Hall, London
Presented by Petroc Trelawny
Conductor Valery Gergiev leads the London Symphony Orchestra in a concert of Russian classics from the 19th and 20th Centuries.
Tchaikovsky's famous fantasy overture 'Romeo and Juliet' reflects Shakespeare's play by featuring music representing Friar Laurence, the warring Montagues and Capulets and of course the two young lovers themselves. In a full-bloodied romantic score Tchaikovsky captures the passion of the lovers with one of the greatest love themes of all time. Prokofiev's 3rd Piano Concerto was written during the time the composer and pianist spent abroad after the Russian revolution. Interestingly the first recording of the work was made by the composer himself as soloist with tonight's orchestra during a visit to London in 1932. Shostakovich stayed in the Soviet Union throughout the revolution and Stalin's reign of terror and suffered because of it. Criticised by the authorities for his opera 'Lady Macbeth of the Mtsensk District', the 5th Symphony was supposed to be Shostakovich's apology to his critics. Writing in a newspaper a few days before the premiere he said it was "a Soviet artist's creative response to justified criticism", though many have seen deep ambiguity in the piece: was the ending of the symphony intended as a heroic Stalinist victory hymn or a parody of one?
Tchaikovsky: Overture: 'Romeo and Juliet'
Prokofiev: Piano Concerto no.3
8.15pm Music Interval
8.35pm Shostakovich: Symphony no.5
Denis Matsuev (piano)
London Symphony Orchestra
Valery Gergiev (conductor).