Main content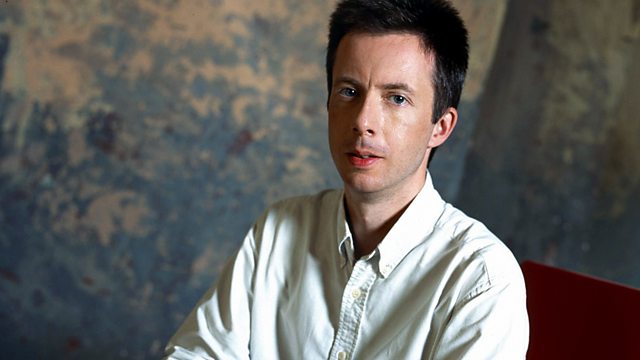 21/02/2012
John Shea presents a performance of Verdi's Requiem given at the 2011 Proms. Semyon Bychkov conducts the BBC Symphony Orchestra and soloists Marina Poplavskaya and Joseph Calleja.
John Shea presents Verdi's Requiem from the 2011 BBC Proms. Semyon Bychkov conducts the BBC Symphony Orchestra and soloists - Marina Poplavskaya and Joseph Calleja.
12:31 AM
Verdi, Giuseppe (1813-1901)
Messa da Requiem for soloists, chorus and orchestra
Marina Poplavskaya (soprano), Mariana Pentcheva (mezzo soprano), Joseph Calleja (tenor), Ferruccio Furlanetto (bass), BBC Symphony Chorus, BBC National Chorus of Wales, London Philharmonic Choir, Semyon Bychkov (conductor)
1:54 AM
Brahms, Johannes (1833-1897)
Quartet for piano and strings No.3 (Op.60) "Werther" in C minor
Håvard Gimse (piano), Stig Nilsson (violin), Anders Nilsson (viola), Romain Garioud (cello)
2:31 AM
Sibelius, Jean (1865-1957)
Symphony no.1 (Op.39) in E minor
Rotterdam Philharmonic Orchestra, Valery Gergiev (conductor)
3:09 AM
Haydn, Joseph (1732-1809)
Quartet for strings (Op.76, No.1) in G major
Elias Quartet
3:31 AM
Mozart, Wolfgang Amadeus (1756-1791)
Misera, dove son! (scena) and "Ah! non son'io che parlo" (aria) (K.369)
Rosemary Joshua (soprano), Freiburg Barockorchester, René Jacobs (conductor)
3:38 AM
Chopin, Fryderyk (1810-1849)
Impromptu in G flat major Op.51 for piano
Evgeni Koroliov (piano)
3:44 AM
Stainov, Petko (1896-1977)
A bright sun has risen
Petko Stainov Mixed Choir Kazanlak, Petya Pavlovich (conductor)
3:50 AM
Parac, Ivo (1890-1954)
Andante amoroso for string quartet
Zagreb Quartet
3:56 AM
Strauss, Richard (1864-1949) (arr. Franz Hasenohrl)
Till Eulenspiegel
Ejsberg Ensemble, Jorgen Lauritsen (director)
4:06 AM
Telemann, Georg Philipp (1681-1767)
Cantata 'Es wird ein unbarmherzig Gericht' for 4 voices, 2 oboes, strings and continuo
Veronika Winter (soprano), Patrick von Goethem (alto), Markus Schäfer (tenor), Ekkehard Abele (bass), Rheinische Kantorei, Das Kleine Konzert, Hermann Max (conductor)
4:17 AM
Anonymous early C.17th
Hanacpachap cussicuinin
Villancico, Peter Pontvik (conductor)
4:22 AM
Rimsky-Korsakov, Nikolai (1844-1908)
The Three Wonders from The tale of Tsar Saltan - suite (Op.57)
BBC Philharmonic, Vassily Sinaisky (conductor)
4:31 AM
Verdi, Giuseppe (1813-1901)
From 'Macbeth', Act IV: 'Patria oppressa...'
Hungarian Radio Chorus, Hungarian Radio Orchestra, Tamás Pal (conductor)
4:37 AM
Vivaldi, Antonio (1678-1741)
Concerto for 2 violins, 2 cellos & orchestra (RV.564) in D major
Europa Galante, Fabio Biondi (violin/director)
4:48 AM
Noskowski, Zygmunt (1846-1909)
Overture to Sir Zolzikiewicz
Polish Radio National Symphony Orchestra in Katowice, Zygmunt Rychert (conductor)
4:55 AM
Mozart, Wolfgang Amadeus (1756-1791)
Sonata for piano duet (K.381) in D major
Martha Argerich (piano), Maria João Pires (piano)
5:10 AM
Haydn, (Johann) Michael (1737-1806)
Sinfonia in E flat major (MH.340) (P.17)
Academia Palatina, Florian Heyerick (director)
5:25 AM
Smetana, Bedrich (1824-1884)
Quartet for Strings no. 2 in D minor
Pavel Haas Quartet
5:46 AM
Fauré, Gabriel (1845-1924)
Elegie for cello and orchestra (Op.24)
Shauna Rolston (cello), Edmonton Symphony Orchestra, Uri Mayer (conductor)
5:53 AM
Délibes, Leo (1836-1891)
Sylvia - suite from the ballet
Symphony Orchestra of Slovak Radio, Bratislava, Oliver Dohnányi (conductor)
6:11 AM
Wieniawski, Henryk (1835-1880)
Kujawiak in A minor for violin and piano (1853)
Krzysztof Jakowicz (violin), Krystyna Borucińska (piano)
6:15 AM
Chopin, Fryderyk (1810-1849)
Fantasia on Polish airs for piano and orchestra (Op.13) in A major
Magdalena Lisak (piano), Il Giardino Armonico, Giovanni Antonini (conductor).