Main content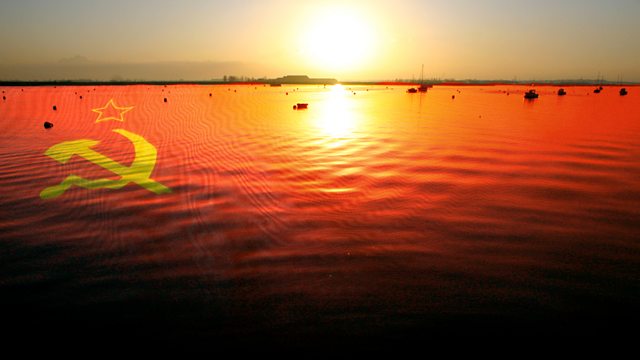 Sunset
By Doug Lucie. When controversial novelist Andrei Demidov is awarded the Nobel Prize for Literature, he discovers a painful sacrifice must be made.
Russia,1984. Andrei Demidov, an internationally-acclaimed - and controversial - novelist has just been awarded the Nobel Prize for Literature. Outspoken and notoriously critical of the Soviet authorities, Demidov's novel 'Sunset', an exploration of the realities of the Soviet Union's involvement in Afghanistan, has been banned in his homeland, but thanks to the actions of Andrei's English publisher, Michael, has qualified and been awarded literature's most prestigious honour.
Living under a restricted movement order in the countryside outside Moscow with his wife Alexandra, Andrei is faced with a difficult decision. The Soviet Authorities are not about to let one of their most vociferous critics travel to make an acceptance speech in Sweden denouncing the regime to an international audience. They might permit him to leave the country and live out the rest of his days as an exile, never to return to his beloved Russia. Or, he could acquiesce with the authorities, refuse the award, and in doing so ensure the freedom of his estranged son Nikolai.
But in a world where everyone is manipulating everyone else for their own private or political ends, how much autonomy does Andrei really have? Is he master of his own fate, or a pawn in a game with greater stakes than he might imagine?
The history of the Nobel Prize for Literature is no stranger to such controversies. From Boris Pasternak - who was awarded and then rejected the prize for 'Doctor Zhivago' - to Harold Pinter, who used his Nobel acceptance speech to denounce American foreign policy regarding the war in Iraq, the prize has frequently brought into focus the polemics of that eternal triumvirate which Pinter himself addressed in his speech: 'Art, Truth and Politics'. How far should art and artists engage in politics? Is personal veracity more important than utilitarianism? At what price does artistic integrity come? In this new drama for Radio 3, Doug Lucie pits such ideals against that of 'family' as Andrei's own future and that of his wife and son hang in the balance. For Andrei and his family, the prospect of freedom becomes as much of a prize as the award itself - but what exactly is freedom anyway?
Cast
Andrei Demidov.............Julian Glover
Alexandra.....................Stella Gonet
Nikolai .........................Leo Bill
Michael........................David Bamber
Yuri............................Nicholas Woodeson
Sergei.........................Jason Watkins
Joe.............................Jim Norton
Marina........................Tracy Wiles
Producer, Heather Larmour.