Main content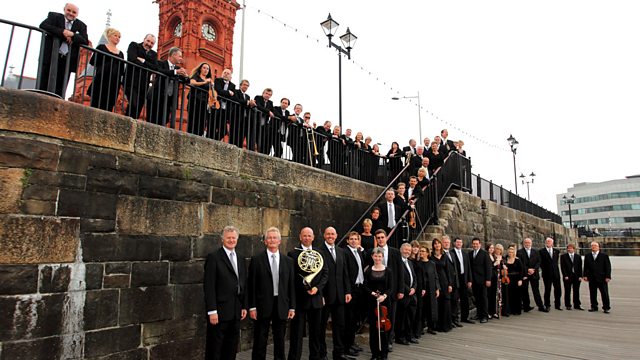 BBC National Orchestra of Wales - Sibelius, Elgar
Jac van Steen conducts the BBC NOW and Chorus. Sibelius: Tapiola. Sibelius: Violin Concerto (with Akiko Suwanai). Elgar: The Music Makers. (with Jane Irwin: mezzo-soprano).
From St David's Hall, Cardiff
Presented by Nicola Heywood Thomas
Japanese violinist Akiko Suwanai performs Sibelius's fiendishly difficult concerto in a programme that opens with the composer's last major work, the symphonic poem Tapiola. Elgar's reflective cantata, The Music Makers, featuring chorus and mezzo-soprano, ends the concert.
Sibelius turned to Tapio, the Finnish god of the forests, to inspire his final symphonic poem, which evokes the dark woods and forest sprites of his homeland. The composer's violin concerto is one of the most technically demanding in the repertoire and shows his understanding of the instrument that he once dreamed of playing professionally. Elgar composed his cantata The Music Makers during a dark period in his life and the piece has a reflective character, quoting extensively from his earlier works.
Sibelius: Tapiola
Sibelius: Violin Concerto
Elgar: The Music Makers
Akiko Suwanai (violin)
Jane Irwin (mezzo-soprano)
BBC National Orchestra of Wales
BBC National Chorus of Wales
Jac van Steen (conductor).