Main content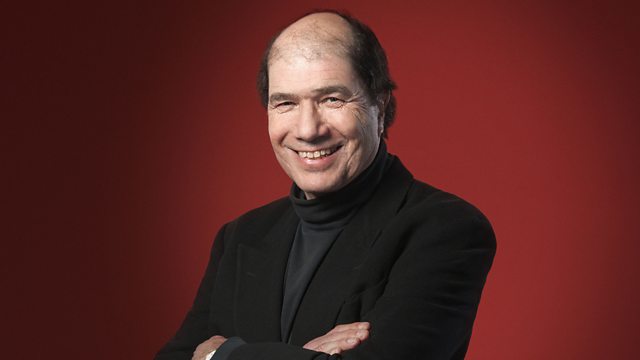 Stephen Evans
Michael Berkeley's guest is film producer Stephen Evans. His choices include music from Schubert, Mozart, Mahler, Verdi, Patrick Doyle, Rossini and Bob Dylan.
Michael Berkeley's guest this week is film producer Stephen Evans. His 14 feature films have received 11 Academy Award nominations, including two wins. In 1989 he and Kennth Branagh founded Renaissance Films, making Henry V, Peter's Friends and Much Ado About Nothing. He then set up Mad George Films with Alan Bennett and Nicholas Hytner for 'The Madness of King George', which won a BAFTA in 1996. He went on to produce Twelfth Night, The Wings of the Dove, and The Luzhin Defence, and executive produced Confessions of a Dangerous Mind, directed by George Clooney, and The Mother, starring Daniel Craig. His latest film is 'First Night', starring Richard E Grant and Sarah Brightman, a romantic comedy based on Mozart's 'Cosi fan tutte'.
Music has always been important to Stephen Evans, and his choices include Alfred Brendel playing the scherzo from Schubert's Piano Sonata in B flat, D960; the exquisite trio 'Soave sia il vento' from Act I of 'Cosi fan tutte;', which plays a major role in 'First Night', part of Mahler's Sixth Symphony, which he loves for its twists and surprises, excerpts from Verdi's Macbeth, which he feels greatly enhances Shakespeare's play, and from Patrick Doyle's film score for Kenneth Branagh's Henry V; the Agnus dei from Rossini's 'Petite messe solennelle', which he finds very quirky, and Bob Dylan singing 'She Belongs to Me'.