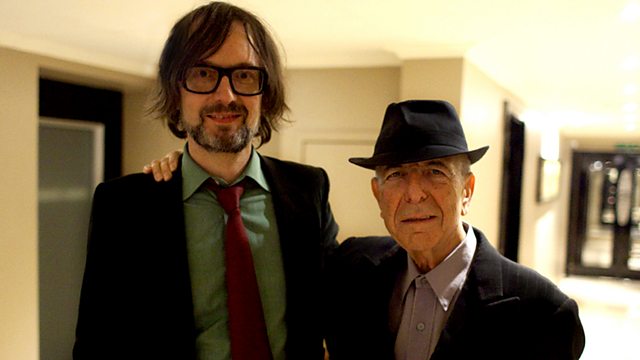 When Jarvis Cocker Met Leonard Cohen
6 Music's Jarvis Cocker speaks to Leonard Cohen about his song-writing, loves and life ahead of the release of Old Ideas, his first album in eight years.
The 77-year-old Canadian artist, who began reading his verse with a little jazz piano accompaniment in the 50s and published the novel Beautiful Losers in 1966, didn't release his debut album until 1968.
The lyricism of Cohen's songs has always betrayed his literary origins, but he speaks frankly about how challenging he finds the songwriting process, even after the release of a twelfth album. Rather than choosing from a multitude of ideas, he claims to find himself "scraping the bottom of the barrel" and just trying to get a beginning, middle and end.
Nevertheless the ten new compositions, which deal with familiar Cohen themes of love and lost, death and spirituality, have already received a favourable critical reception ["new gems from an old master" according to The Telegraph].
You can hear Jarvis Cocker's Sunday Service every week, at 4pm on BBC Radio 6 Music.