Main content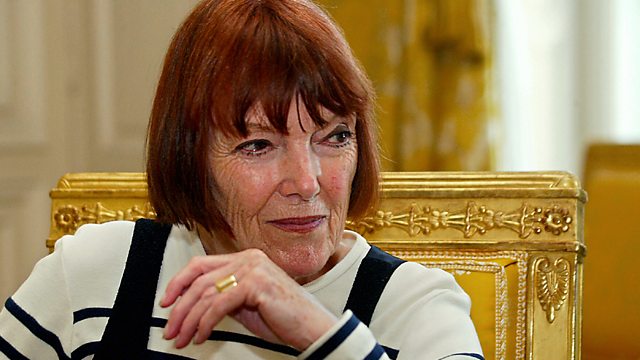 Mary Quant
With Jenni Murray. Is a museum visit with young children a waste of time; women on the board; style icon Mary Quant; comedy duo Watson and Oliver; and writer Jeanette Winterson.
A year ago, Lord Davies completed his report for the Government on increasing the proportion of women on corporate boards. He recommended a target of 25 per cent women on FTSE 100 boards by 2015. Many are well below that target with just three years to go and according to BoardWatch, which monitors the numbers, there are 11 companies in FTSE 100 with no women on their boards at all. We issued a challenge to senior executives from these eleven companies to appear on the programme to discuss the prospects for women in their organisation.
Is it good idea to introduce your children to art and culture. Can a visit to a gallery or museum with young children be a waste of time ? If you are keen to make sure your child knows their Monet from their Michelangelo -what's the best way to go about it?
Fashion icon Mary Quant on bringing the mini skirt to 60s women, her life as a fashion designer at the epicentre of 60s cool, breaking through as a woman in a man's world, and the impact she had on women everywhere
Best friends since school, Lorna Watson & Ingrid Oliver are well-known on the live comedy circuit, as well as three consecutive sell-out Edinburgh Festivals. Now they've collaborated on a new sketch show for BBC 2.
Jeanette Winterson is one of a number of writers, who have been invited to spend several days in a riverboat high up on the roof of Queen Elizabeth Hall at the Southbank centre in London. Each month a different writer will check into A Room for London, the one bedroom installation and spend several days penning a new work, a reading of which will be made into an audio broadcast.
Producer Laura Northedge
Presenter Jenni Murray.
Chapters
Jeanette Winterson

Writer Jeanette Winterson talks to Jenni ahead of her stay on the roof of Queen Elizabeth Hall, where she will spend several days writing a new work.

Duration: 05:53

Children and Culture

A new survey says 40% of children have never seen an art gallery or visited a museum with their parents. Jeanette Winterson stays with Jenni joined by Rosie Millard from Paris to discuss this.

Duration: 10:19

Male only Boards: the Woman's Hour Challenge

Following the Lord Davies report on increasing the proportion of women on corporate boards. 11 top companies still have no women on their boards. Maggie Pagano joins Jenni to discuss this.

Duration: 06:19

Mary Quant

Jenni met with Mary Quant and asked her about the mini skirt, life as a sixties icon and the impact of her designs on women everywhere.

Duration: 11:29

Watson and Oliver

Female comedy duo Lorna Watson and Ingrid Oliver chat with Jenni about their new comedy sketch show.

Duration: 08:04