Main content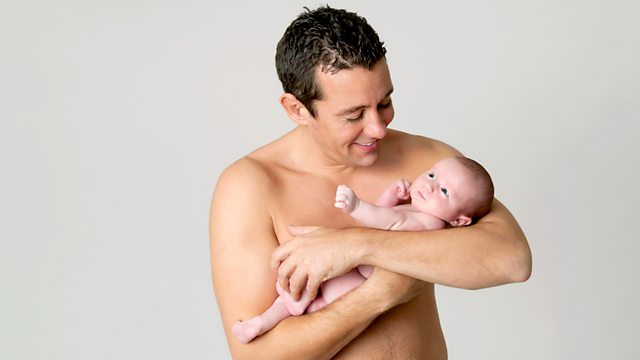 A Dad is Born
How David Cameron is targeting women voters. Two new dads on how having a baby changed their lives. And who are the new Elizabethan woman, and how will history remember them?
We join the Radio 4 campaign to seek out the New Elizabethans - the sixty public figures who have made the greatest impact during Elizabeth II's reign. So who are the new Elizabethan woman and how will history remember them if at all?
Our TVs are full of programmes about becoming a parent but most focus on the mother. Now two programmes which focus on dads come to the small screen. A Dad Is Born, follows three men in the weeks before and after the birth as they experience the steep learning curve of becoming father and find their place in the new pecking order. While Daddy Day Care asks three men to work in a nursery run by single mums to experience first hand what it's really like to look after kids all day.
And Harriet Lane tells us what influenced her new novel Alys, Always - a story about the reverberations of a family tragedy, and the personal and professional effects on a woman who crossed the family's path.
Producer Vibeke Venema.
Presenter Jenni Murray.
Last on

Chapters
David Cameron's Women Friendly Policies

Is there a coherent strategy to win back women's support? Jenni is joined by Matthew Taylor and Anne McElvoy, the Economist.

Duration: 10:42

The New Elizabethans

The New Elizabethans: who are the female Raleigh, Shakespeare & Walsingham of the reign of Elizabeth II? Jenni discusses with historian, Juliet Gardiner, & former newspaper editor, Eve Pollard.

Duration: 09:11

How Babies Change Men

Two tv programmes this week look at what it means to become a father. Jenni discusses with fathers Garry Klusoulou and Jamie Newton.

Duration: 10:17

Inventions: The Toilet

Judi Herman visits the Secret Life of the Home at the Science Museum in London. She talks to curator, Helen Pevitt about the invention of the toilet.

Duration: 03:55

Harriet Lane

Jenni talks to the author Harriet Lane about her first novel Alys, Always.

Duration: 07:48

Broadcast