Main content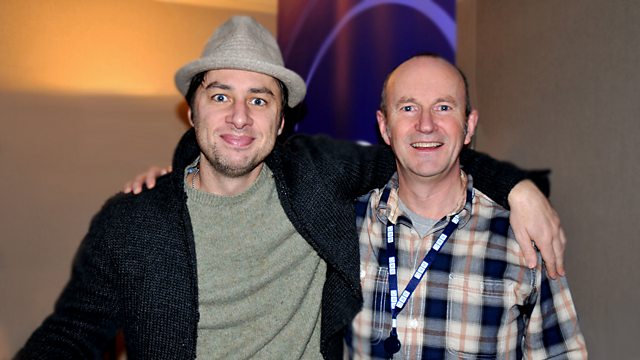 14/02/2012
Zach Braff, Hollywood star of Scrubs and Garden State, joins Fred to chat about his play All New People, plus Torchwood's John Barrowman discusses his new children's book.
Bona-fide Hollywood star of 'Scrubs' and 'Garden State', screenwriter, producer, comedian, and director Zach Braff will be in the studio with Fred to talk about his new play 'All New People' - but has he got a Valentine?
'Torchwood' and 'Tonight's The Night' star John Barrowman and his sister Carole chat to Fred about teaming up to write their new children's book 'Hollow Earth'
Willpower is a mental muscle that you can train, but just how easy is it? Author of NY Times bestseller 'Willpower' Dr Roy Baumeister reveals his secrets to help reporter Vicki Johnston avoid cakes and sweets for good.
With Aberdeen University library getting 500 of it's windows replaced, we learn all there is to know about windows and glass in our very own 'Glass Masterclass'
The Muppets Movie is out this week, but taking young children to the cinema can be a minefield, so how can you ensure fun for all the family? We discuss cinema etiquette for kids.
Toastable pizza may have arrived in the shops, but it's no rival for the eighties student classic. Fred dusts off his toastie maker as we celebrate 'Toastie Tuesday'...
And resident chef Jak O'Donnell makes some 'brill' dishes with.um.brill!