Main content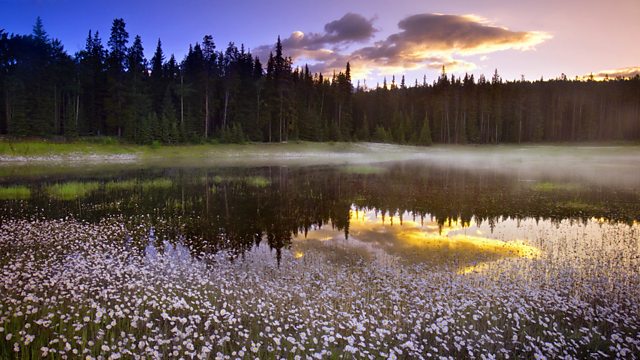 James Aldred is in California searching for the world's biggest trees. He meets naturalist Michael Taylor, who discovered Hyperion, the tallest living tree, measuring 379.3 feet.
Ever since he was a boy, James Aldred has loved climbing trees. And over the years, James has dreamt of searching out some of the world's biggest trees including the world's tallest living tree, a Coast Redwood (Sequoia sempervirens) in Northern California called Hyperion, which measures 379.3 feet tall. (The tallest tree in Britain is a Douglas Fir in Argyll, Scotland which is about 209 feet tall). Hyperion at nearly 380 feet tall is about 3 times the height of Nelson's Column!
Hyperion was discovered on August 25, 2006 by naturalist Chris Atkins and Michael Taylor. The tree was verified as standing 115.55 m (379.1 ft tall) by Stephen Sillett. It's estimated to be increasing in height at about 2cm a year. The exact location of the tree is kept a secret to prevent human traffic disturbing and causing damage to the tree or its environment. In the first of two programmes, NATURE tells the story of how James and three friends were introduced to Michael Taylor who to their delight and beyond all expectations, offered to take them to see some of the world's biggest and tallest trees, including an enormous Coastal Redwood called Emerald Giant. And not only did they see the tree, but they got to climb it, as one of the aims of their trip was to collect seed from these trees for a Conservation project at The University of Oxford, Harcourt Arboretum. Climbing these trees is no mean feat, it's a relentless, exhausting climb. As Ben says, ' You gotta earn it". And then, back on the forest floor, Michael has another surprise in store for them, when he leads the way through the forest to Hyperion, the world's tallest tree. "It just reminds me of one of those enormous chimneys on Battersea Power Station ... it just goes on and on, and on, up and up and up" says James.
Producer Sarah Blunt.
Last on

Broadcasts