Main content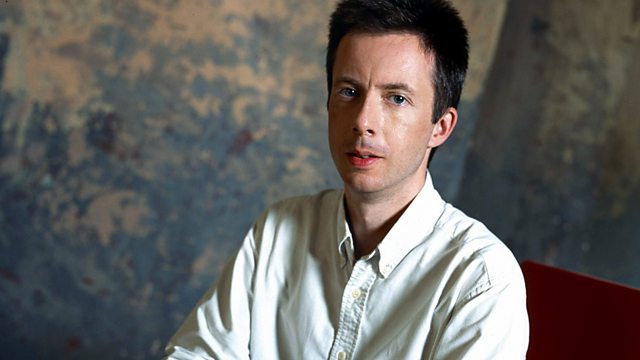 17/02/2012
John Shea's selection includes the Prague Radio Symphony Orchestra performing Bizet and Jolivet, plus Dvorak's Symphony No 5.
John Shea presents the Prague Radio Symphony Orchestra performing Bizet, Jolivet and Dvorak's Symphony no. 5.
12:31 AM
Bizet, Georges (1838-1875)
Symphony in C major
Prague Radio Symphony Orchestra, Vladimir Válek (conductor)
1:02 AM
Jolivet, Andre (1905-1974)
Concerto no. 2 for trumpet and string orchestra
Marek Zvolánek (trumpet) Prague Radio Symphony Orchestra, Vladimir Válek (conductor)
1:15 AM
Dvorak, Antonin [1841-1904]
Symphony no. 5 in F major Op.76
Prague Radio Symphony Orchestra, Vladimir Válek (conductor)
1:51 AM
Tournier, Marcel (1879-1951)
Images for harp and string quartet (Op.35)
Erica Goodman (harp), Members of the Amadeus Ensemble
2:02 AM
Schumann, Robert (1810-1856)
Carnaval (Op.9)
Annie Fischer (piano)
2:31 AM
Franck, César (1822-1890)
Sonata in A major (M.8)
Janine Jansen (violin), Kathryn Stott (piano)
2:58 AM
Mendelssohn, Felix (1809-1847)
Symphony No.4 in A major (Op.90) 'Italian'
Bergen Philharmonic Orchestra, Heinz Wallberg (conductor)
3:27 AM
Parac, Frano (b. 1948)
Scherzo for Winds
Zagreb Wind Quintet
3:35 AM
Chopin, Frédéric (1810-1849)
Ballade No.4 in F minor (Op.52)
Seung-Hee Hyun (piano)
3:47 AM
Hotteterre, Jean (1677-1720) ed. François Lazarevitch
La Noce Champêtre ou l'Himen Pastoral - from Pièces pour la Muzette, Paris 1722
Ensemble 1700, Dorothee Oberlinger (director/recorder)
3:59 AM
Schubert, Franz (1797-1828), orchestrated. Anton Webern (1883-1945)
6 Deutsche for piano (D.820)
Luxembourg Philharmonic Orchestra, Justin Brown (conductor)
4:08 AM
Cavalli, Francesco (1602-1676)
Dixit Dominus à 8
Balthasar-Neumann-Chor, Balthasar-Neumann-Ensemble, Thomas Hengelbrock (conductor)
4:20 AM
Telemann, Georg Philipp (1681-1767)
Concerto for 3 oboes and orchestra in B flat major
Peter Westermann, Michael Niesemann, Piet Dhont (oboes), Musica Antiqua Koln, Reinhard Goebel (director)
4:31 AM
Vivaldi, Antonio (1678-1741)
Concerto da Camera in C major (RV.88)
Camerata Köln
4:39 AM
Grieg, Edvard (1843-1907)
3 Pieces from Slåtter (Op.72)
Haavard Gimse (piano)
4:47 AM
Brahms, Johannes [1833-1897]
Gesang der Parzen (Song of the Fates) for chorus and orchestra (Op.89)
Oslo Philharmonic Orchestra and Choir, Rafael Frühbeck de Burgos (conductor)
4:56 AM
Schubert, Franz (1797-1828)
Quartet for strings in C minor (D.103) 'Satz'
Tilev String Quartet
5:07 AM
Tailleferre, Germaine (1892-1983)
Sonata for harp
Godelieve Schrama (harp)
5:17 AM
Mozart, Wolfgang Amadeus (1756-1791)
Flute Quartet in G K.285a
Joanna G'froerer (flute), Martin Beaver (violin), Pinchas Zukerman (viola), Amanda Forsyth (cello)
5:28 AM
Auletta, Domenico (1723-1753)
Concerto for Harpsichord in C
Enrico Baiano (harpsichord), Cappella della Pietà de'Turchini, Antonio Florio (conductor)
5:47 AM
Paganini, Niccolò (1782-1840)
Concerto for violin and orchestra No.1 in D major (Op.6)
Jaap van Zweden (violin), Netherlands Radio Symphony Orchestra, Kenneth Montgomery (conductor)
6:14 AM
Wirén, Dag (1905-1986)
Serenade for Strings (Op.11)
Swedish Radio Symphony Orchestra, Niklas Willén (conductor).