Main content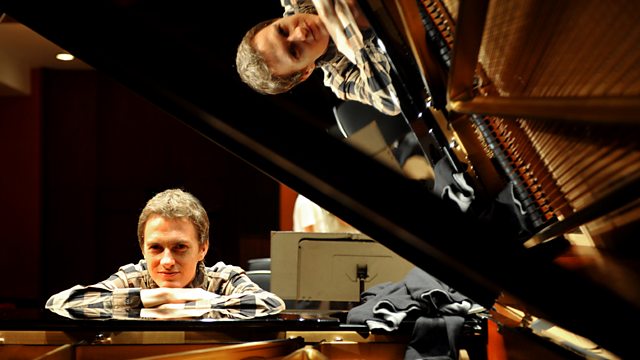 Alexandre Tharaud - Scarlatti, Chopin, Liszt
Alexandre Tharaud gives a piano recital at the Wigmore Hall, London. With sonatas by Scarlatti, Chopin's Piano sonata No 2, Op 35 and Liszt's Funerailles.
Live from Wigmore Hall.
Presented by Petroc Trelawny
Domenico Scarlatti's keyboard sonatas are characterised by their sheer breadth of invention, the cosmopolitan composer picking up influences from all directions in the 18th century. Alexandre Tharaud showcases a selection of his favourites, alongside an elegy by Liszt for the failed Hungarian uprising in 1848. Chopin's epic second sonata completes the programme, its famous Funeral march movement probably also reflecting the nationalistic feeling of his compatriots in Poland.
Scarlatti: Sonata in D minor Kk.64 ,
Sonata in D minor Kk.9,
Sonata in C Kk.72,
Sonata in C Kk.132,
Sonata in D Kk.29,
Sonata in E Kk.380,
Sonata in A minor Kk.3,
Sonata in C Kk.514,
Sonata in F minor Kk.481,
Sonata in D minor Kk.141
8.10pm:
Interval: Interval Music, inc. works by Karlowicz and Moniuszko
8:30pm:
Part 2:
Chopin: Sonata No. 2 in B flat minor, Op.35 'Funeral March'
Liszt: Funérailles, S.173 No. 7
Alexandre Tharaud (piano).
Music Played
Alexandre Tharaud part 1

Interval music

Alexandre Tharaud part 2

Encores