Main content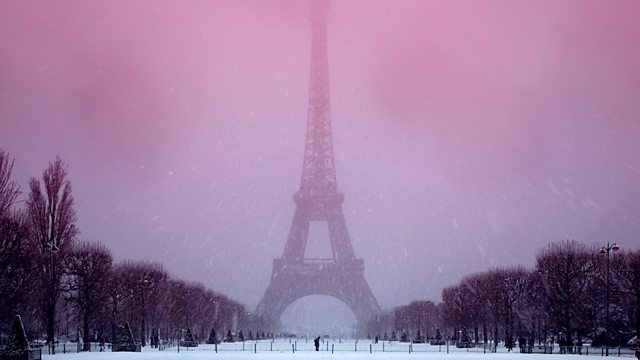 Some Bloom in Darknesss
In Simon Van Booy's tale a lonely Parisian falls for the girl at the railway station. He also falls for the girl in the shop window. And he also finds some exotic flowers.
Simon Van Booy's story of unreal love is set in a silent Paris, covered with snow, where the search for love is unreal, problematic even..
"His life went back to normal until one day, after almost ten years, he witnessed a violent incident at the railway station where he worked as a clerk. The desires suddenly returned, and soon enough, Saboné's eyes burned for the girl who stood in a shop-window on his walk to work. She was very pretty. And Saboné assumed he had passed her many times before. but for some reason, he had never noticed her. In addition to this new passion, Saboné caught himself doing odd things, like talking to birds and removing his hat whenever he passed statues in the gardens.
For days, he held the image of the shop-girl in his mind.."
Reader Toby Jones
Producer Duncan Minshull
First broadcast in February 2012.