Main content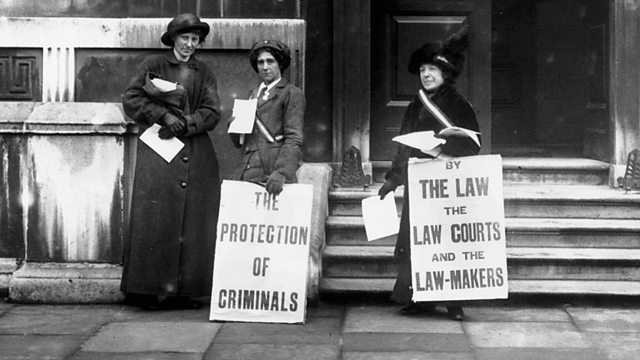 The Lost World of the Suffragettes
Dan Snow delves into a huge library of tapes of suffragettes recalling their experiences in the early 20th Century.
In the 1970s, historian Sir Brian Harrison embarked on a huge project to record the experiences of women who had been part of the UK suffragette movement in the early part of the 20th Century.
The audio files - 'Oral Evidence on the Suffragette and Suffragist Movements: The Brian Harrison Interviews' - are now housed by the Women's Library, London Metropolitan University.
The 205 interviews Sir Brian carried out between 1974 and 1981 have never been broadcast before.
Here BBC Radio 4 is given exclusive access to the archive which gives a fresh insight into the lost world of the suffragettes.
In this Archive on 4, Presenter Dan Snow, whose great, great grandfather was Liberal Prime Minister Lloyd George, listens through the tapes with Sir Brian, Baroness Brenda Dean. Director of Liberty Shami Chakrabarti and suffragette historian Elizabeth Crawford.
Recordings include graphic testimony of women who were beaten by police, force-fed and drugged while on hunger strike.
In one extract, one former suffragette recalls: "I didn't make a sound whatever they did to me because I knew others had to be forcibly fed after me and I didn't want to frighten them. When they injured my nose I screamed so loud they heard it all over the prison."
The interviews also give fresh insight into the splits that existed at the heart of the movement, about how ordinary campaigners felt about the contrasting approaches of Emeline, Sylvia and Christabel Pankhurst - and how the women that formed the suffragette movement viewed late 20th Century feminism.
Producer: Ashley Byrne
A Made in Manchester Production for BBC Radio 4.
Last on