Main content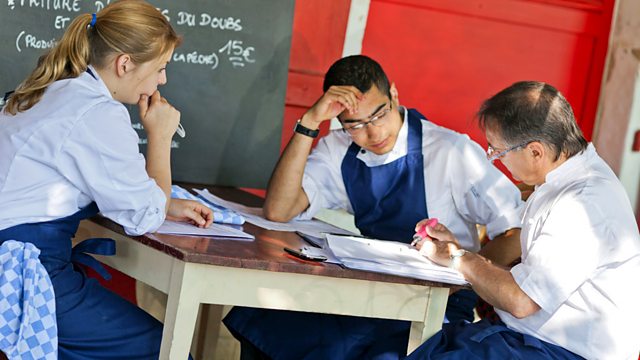 Raymond Blanc explores French produce and cuisine. He visits Maman Blanc in his home region of Franche Comte and cooks professionally in France for the first time.
Raymond Blanc is Britain's most famous French chef, yet he has never cooked professionally in France. Forty years after leaving, Raymond is going back to show us the country he loves so much and the French recipes that have inspired him. In each episode he takes over a restaurant for one night only and cooks a feast inspired by that region's food.
In the first episode Raymond Blanc returns to his home region of Franche Comte in north east France to visit the people who inspired him, including his 89-year-old Maman Blanc, who instilled in him a love of cooking from a very early age. He then prepares a feast inspired by the distinctive produce and cuisine of that region and cooks professionally for the first time ever in France. It's an emotional and challenging journey for Raymond Blanc: The Very Hungry Frenchman.