Main content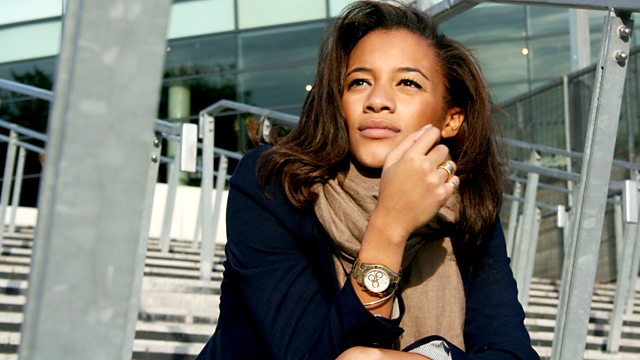 Britain's Gay Footballers
Amal Fashanu goes on a mission to discover why no professional football player has followed in her late uncle Justin's boots in over twenty years and come out publicly as gay.
There are currently around 5,000 professional footballers in Britain, but incredibly not one of them has come out publicly as gay. Amal Fashanu, niece of Justin Fashanu, the only ever openly gay British professional, goes on a mission to discover why no gay player has followed in her uncle's boots in over twenty years.
Witnessing the typical chants from opposing fans on the terraces at Brighton, Amal can immediately see why gay players will not put their heads above the parapet. But one of Britain's most famous gay football fans, Matt Lucas, tells her that the problem extends beyond the fans.
Max Clifford, who reveals he has helped several Premiership stars keep their homosexuality secret in order to preserve their careers, goes further by insisting that the mentality of most people in and around the game remains in the Dark Ages. When Amal finally negotiates some access to straight premiership stars - from the Millwall dressing room - she learns that attitudes amongst many footballers may not be as bad as feared.
The Premiership's most controversial and outspoken player, Joey Barton, who like Amal has a gay uncle, expresses 'pity' for his fellow professionals who lack the courage to speak out on the subject, but blames the game's homophobia on some of the 'archaic figures' who run the game. Amal also gains access to a professional game official prepared to come forward and meet her to discuss life as a gay man inside the game, but the politics of the game prevent him.
Amidst these fascinating revelations about football's last taboo, Amal becomes embroiled in a deeply personal journey. For the first time she is exposed to the full truth about her family's darkest secrets.
Credits
| Role | Contributor |
| --- | --- |
| Producer | Adam Jessel |
| Director | Adam Jessel |
| Executive Producer | David Dehaney |
| Presenter | Amal Fashanu |
| Participant | Joey Barton |