Main content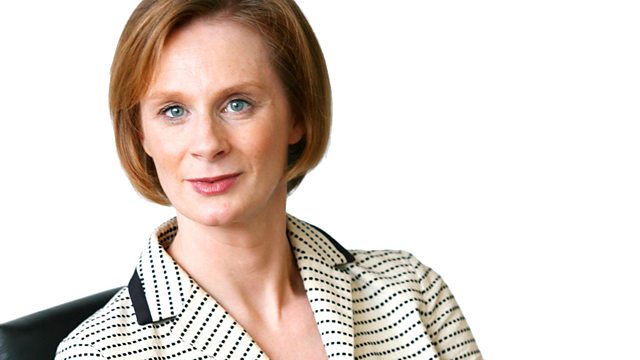 Lucian Freud, David Gascoyne, African Economic Evolution, Antoni Tapies
Anne McElvoy visits the Lucian Freud exhibition at the National Portrait Gallery. Plus the work of poet David Gascoyne, Africa's economic evolution, and the art of Antoni Tapes.
Lucian Freud was one of the 20th century's most important artists, a modern master of portrait painting. The Lucian Freud Portraits exhibition at the National Portrait Gallery is the artist's first posthumous exhibit, comprising over 100 works from museums and private collections throughout the world, some of which have never been seen before. Anne McElvoy visits the show with Freud's biographer and friend William Feaver.
Also on the programme, the poet David Gascoyne's biographer talks about the man best known for introducing surrealism to Britain, and why although he counted Andre Breton, Salvador Dali and many other surrealists amongst his friends, he grew disillusioned with the movement and turned to a mystic existentialism that marked his later poetry.
And how is Africa's complex past shaping its economic evolution today? Duncan Clarke's new book 'Africa's Future: Darkness to Destiny' attempts to answer this huge question in a plethora of history and detail. He is joined by Binyavanga Wainaina, director of the Chinua Achebe Center for African Literature and Languages and Business Reporter Matthew Davies of the BBC World Service to discuss.
We also look at the life of the late European artist Antoni Tapies, who found international acclaim with his painting and sculpture. His work often featured cruciform shapes, collages, and numbers and symbols scratched into varnished surfaces through which he explored the themes of emptiness, nature and esoteric philosophy. He was given Spain's most prestigious art award, the Velazquez Prize in 2003. On Tapies' death, aged 88, art historian Richard Cork looks back at his long and successful career.