Main content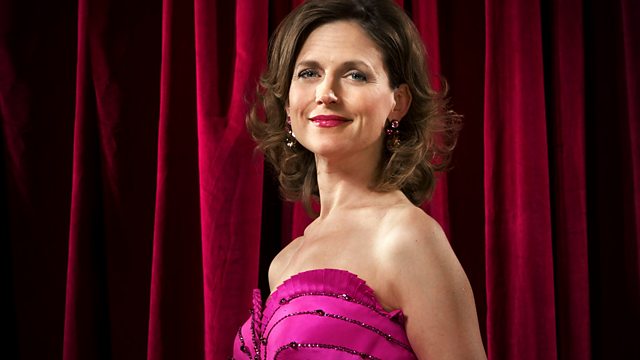 Dvorak - The Jacobin
Katie Derham presents a concert performance of Dvorak's opera The Jacobin given at the Barbican, with Jiri Belohlavek conducting the BBC Symphony Orchestra.
Katie Derham presents a recent concert performance, at The Barbican, of Dvorak's opera The Jacobin, by the BBC Symphony Orchestra and chief conductor Jiri Belohlavek.
Like many of the operas of his fellow countrymen, Dvorak set music to a libretto whose plot revolves around the theme of reconciliation - in this instance that of an exiled son disowned by his father as a revolutionary - a Jacobin. In an attempt to make amends with his father, Bohus returns to his home town, accompanied by his wife, from the fermented unrest of France. There ensues a story of young love and the emotive power of childhood lullabies, served up with a twist of treachery, mockery and the unwanted attention of an insipid romantic suitor. Perfect material, then, for Dvorak to spin a musical yarn that explicitly stresses the role of music in the Czech national psyche.
Dvorak: The Jacobin
Count Vilem of Harasov ..... Jan Martinik (Bass),
Bohus ..... Svatopluk Sem (Baritone),
Bohus' wife ..... Dana Buresova (Soprano),
Benda/the schoolmaster/choirmaster ..... Jaroslav Brezina (Tenor),
Terinka, his daughter ...... Lucie Fiser Silkenova (Soprano),
Jiri, a young gamekeeper ..... Ales Voracek (Tenor),
Filip, the Count's Burgrave (chief-of-staff) ...... Jozef Benci (Bass),
The Count's nephew ..... Jiri Hajek (Baritone),
The keeper of the keys at the castle ..... Lynette Alcantara (Mezzo-Soprano),
BBC Singers
Andrew Griffiths (Chorus master)
Trinity Choir School
David Swinson (chorus-master)
Kenneth Richardson (Director)
Trinity Boys Choir
David Swinson (chorus-master)
BBC Symphony Orchestra
Jiri Belohlavek (Conductor)