Main content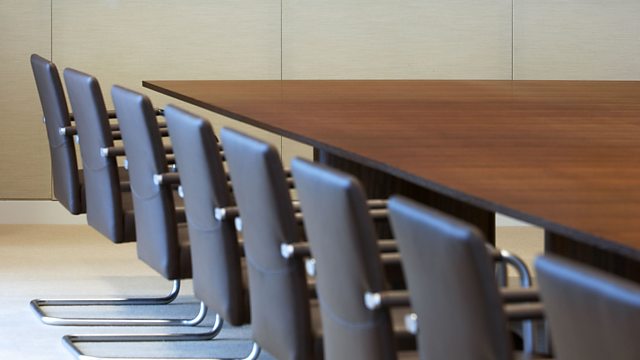 Battling Boardroom Pay
Can the Government bring top CEOs pay under control? Max Flint reports.
Battling Boardroom Pay
The boss of RBS, Stephen Hester eventually succumbed to political pressure to waive his bonus at the taxpayer backed bank, as has Network Rail chief executive Sir David Higgins. But will the proposals from Business Secretary Vince Cable to curb excessive pay packages in Britain's boardrooms and bring in a fairer system really work?
Max Flint examines why generous increases have been awarded to CEOs even when company performance has been poor. Former Thomas Cook boss failed to stop the business share price falling through the floor, but was richly rewarded.
The Report explores how City pay is continually ratcheted up, signed off by a network of former executives sitting on remuneration committees - often unwilling to rock the corporate boat. The Government is promising shareholders the power to veto pay increases, giving them the responsibility to reduce inequality, but how often will it be in their interests to act?
Max Flint asks whether the Prime Minister can deliver on his promise to get tough on boardroom pay.
Producer: Rob Cave.
Featured in...
The Report investigates big business: from the High Street to the City to heavy industry