Main content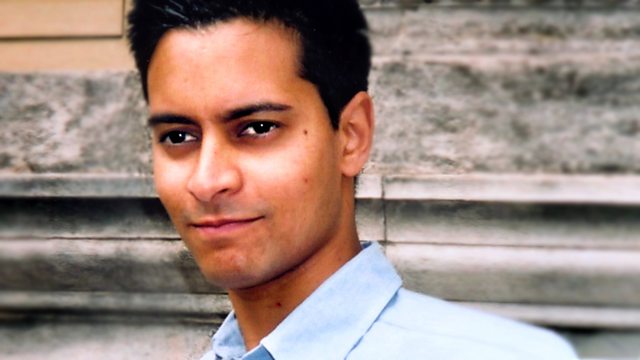 William Boyd, Yayoi Kusama, Argentina, Waiting for Godot
Rana Mitter talks to writer William Boyd about his latest novel Waiting for Sunrise. Plus a Tate Modern retrospective of Yayoi Kusama, Argentina today, and a new Waiting for Godot.
William Boyd's new novel, Waiting For Sunrise, begins in Vienna in 1913 with a young Englishman beginning a course of psychoanalysis, with one of the followers of Dr Freud. But what begins as an inner journey for the novel's protagonist, Lysander Rief, becomes a flight across Europe enmeshed in the politics and trauma of the first world war. William Boyd speaks to Rana Mitter talks about the themes that he returns to in his novels again and again.
A new retrospective of the work of Yayoi Kusama opens at Tate Modern tomorrow. Over 90 years the reclusive Japanese artist has re-created her style spanning painting, drawing, sculpture and film.
As a British warship is despatched once again to the Falkland Islands, and the front pages of the Argentinian newspapers today carry the words of President Cristina Fernández de Kirchner to David Cameron asking him to 'Give Peace a Chance,' Night Waves asks how different Argentina is today to the country of the 1970s and 80s, and how photography, film and the novel are tracing the changes in Argentinian society since then. Maria Delgado of Queen Mary University, Stephen Hart of University College London and Vicky Bell of Goldsmith's College discuss a society trying still to rise above the trauma of dictatorship.
And playwright Gabriel Gbadamosi reviews a new production of Samuel Beckett's Waiting for Godot, featuring an all-black cast, at the West Yorkshire Playhouse.