Main content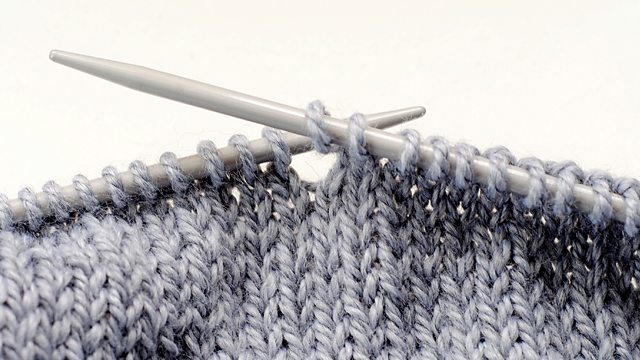 Famed for Its Knitting
4 Extra Debut. How Woman's Weekly magazine, which achieved its centenary in 2011, has both seen and survived a period of unprecedented change. From February 2012.
The life and changing times of Woman's Weekly - "the number-one-selling brand within the mature woman's weekly magazine sector" - as it celebrates its centenary in a period of unprecedented economic turmoil in the publishing industry.In a previous journalistic life, Clare Jenkins was for a while "The Man Who Sees" on Woman's Weekly.The magazine was an anachronism 25 years ago - very old school, very pink, catchlined "Famed for its Knitting" .
"The Man Who Sees" was the resident 'male voice' philosopher .For six months, Clare stood in for the woman (sic) who usually wrote it. At another point, she was the astrologer (when the resident astrologer had a heart attack). For the rest of the time, she was a sub-editor and celebrity interviewer, the celebs being people like Hollywood film stars Joan Fontaine and Gloria Graham, Jenny Agutter and Nicholas Parsons. There was a knitting department, where they made balaclavas and sleeveless jumpers for models like Roger Moore and Sandra Howard .
It was decidedly mono-cultural, too - an edict from on high forbade the use of non-white faces. That same edict forbade any mention of sex in its pages, so the fictional heroines - created by old-style romantic novelists like Netta Muskett and Mary Burchell (a wartime heroine herself, helping Jews to escape from the Nazis) - were virginal and letters mentioning sexual difficulties had to be rewritten before appearing on the problem page.
It still sells 330,000 a week and has achieved a different kind of status after being immortalised in a Victoria Wood song ..."beat me on the bottom with the Woman's Weekly". As it celebrates its centenary ,Clare takes an affectionate but sharp-edged look at everybody's granny's favourite cup-of-tea read. How has it managed to survive?