Main content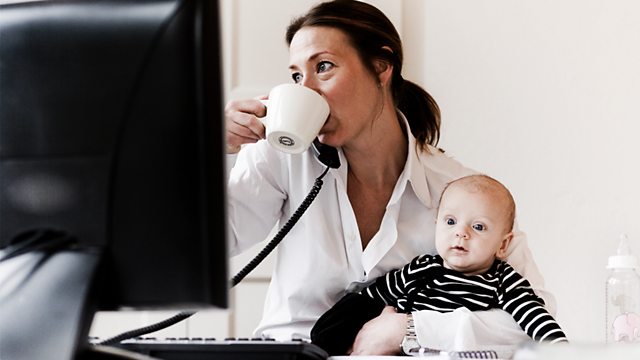 09/02/2012
Are women who work part-time at a disadvantage? Is men's reproductive health being overlooked? And can breast cancer groups help other health campaigners to raise their profile.
A report out today says British women are facing a high price for motherhood as they are forced into lower skilled, part-time work after having children. Are women who work part-time disadvantaged and if so, what should we do about it?
The campaign for better awareness, research, screening and treatment of breast cancer over the last few decades has made it a high profile disease capturing public attention at local, regional, national and global levels. Owen Sharp, Chief Executive of The Prostate Cancer Charity and Dr Elizabeth Toon, an Historian of Medicine at Manchester University join Jenni to investigate whether other health campaigns have anything to learn from their success?
The story of the marriage of Nancy and Lawrence Durrell - from Nancy's daughter. We know about him - the author of the Alexandria Quartet and member of the Durrell clan whose exploits in Corfu were immortalised in 'My Family and Other Animals' - but what of Nancy his wife?
And with little basic research being done into the causes of male infertility is men's reproductive health being overlooked? What impact does the shortage of specialists in male infertility have on women?
Chapters
Shortage of Specialists in Male Fertility

Jenni is joined by Dr Allan Pacey, a senior lecturer in Andrology at Sheffield University and chair of the British Fertility Society and by Mr David Ralph a consultant urologist in London.

Duration: 10:53

Healthcare Campaigning

Jenni is joined by Dr Elizabeth Toon, Historian of Medicine at Manchester University and Owen Sharp, Chief Executive of the Prostrate Cancer Charity.

Duration: 10:15

Amateurs in Eden

Jenni speaks to Joanna Hodgkin about her biography of her mother Nancy Hodgkin "Amateurs in Eden: The Story of a Bohemian Marriage: Nancy and Lawrence Durrell."

Duration: 07:33

Part-time work following motherhood

Jenni is joined by Vidhya Alakeson, report author from the thinktank the Resolution Foundation and by Prof Philip Booth, an economist and director of the Institute of Economic Affairs.

Duration: 13:17