Main content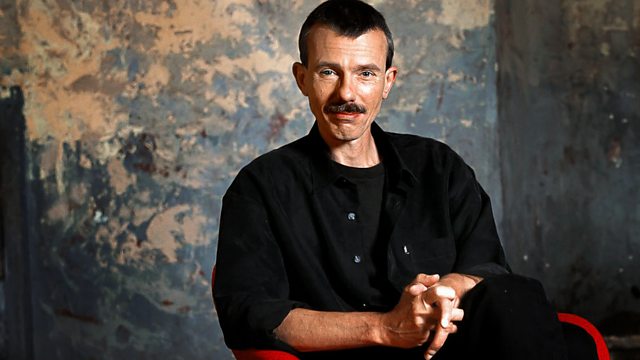 07/02/2012
Jonathan Swain's selection includes a performance of Mahler's Das Klagende Lied given at the 2011 BBC Proms.
Jonathan Swain introduces a performance of Mahler's Das Klagende Lied from the 2011 BBC Proms
12:31 AM
Mahler, Gustav [1860-1911]
Das Klagende Lied
Melanie Diener (soprano), Ekaterina Gubanova (mezzo-soprano), Stewart Skelton (tenor), Christopher Purves (baritone), Theodore Beeny, Augustus Bell, Timothy Fairbairn, Thomas Fetherstonhaugh, Matthew Lloyd-Wilson Oluwatimilehin Otudeko (trebles), BBC Singers (choir), BBC Symphony Orchestra, Edward Gardner (conductor)
1:37 AM
Mendelssohn, Felix (1809-1847)
Piano Quartet No.1 (Op.1)
Harald Aadland (violin), Nora Taksdal (viola), Audun Sandvik (cello), Christian Ihle Hadland (piano)
2:05 AM
Tchaikovsky, Pyotr Il'yich (1840-1893)
Suite No.4 in G major for orchestra (Op.61)
Winnipeg Symphony Orchestra, Kazuhiro Koizumi (conductor)
2:31 AM
Sibelius, Jean (1865-1957)
Symphony No.6 in D minor (Op.104)
Netherlands Radio Philharmonic, Bernhard Klee (conductor)
3:01 AM
Mozart, Wolfgang Amadeus (1756-1791)
Piano Sonata in D major (K.284)
Cathal Breslin (piano)
3:34 AM
Rossini, Gioachino (1792-1868)
Sonata for strings no.1 in G major
Sofia Soloists, Plamen Djourov (conductor)
3:47 AM
Fauré, Gabriel (1845-1924), with Messager, André (1853-1929)
Messe Basse (orch. Jon Washburn)
Henriette Schellenberg (soprano), Vancouver Chamber Choir, CBC Vancouver Orchestra, Jon Washburn (conductor)
3:57 AM
Schubert, Franz (1797-1828)
Quartet for strings in C minor (D.103) 'Satz'
Tilev String Quartet
4:08 AM
Demersseman, Jules August (1833-1866)
Concert Fantasy for 2 flutes and piano (Op.36)
Matej Zupan, Karolina Santl-Zupan (flutes), Dijana Tanovic (piano)
4:20 AM
Demantius, Christoph (1567-1643)
Intraden und Tänze
Hortus Musicus, Andres Mustonen
4:31 AM
Telemann, Georg Philipp (1681-1767)
Trio No.7 from Essercizii Musici
Camerata Köln
4:38 AM
Liszt, Franz (1811-1886)
Hungarian Rhapsody No 6
Jenö Jandó (piano)
4:46 AM
Haydn, Joseph (1732-1809)
(Großes) Te Deum in C major (Hob XXIIIc:2)
Netherlands Radio Choir and Chamber Orchestra, Antoni Ros-Marba (conductor)
4:55 AM
Nin (y Castellanos), Joaquín (1879-1949)
Seguida Espanola
Henry-David Varema (cello), Heiki Mätlik (guitar)
5:04 AM
Villa-Lobos, Heitor (1887-1959)
Bachianas Brasileiras No.9 for string orchestra
The "Amadeus" Polish Radio Chamber Orchestra in Poznan, Agnieszka Duczmal (conductor)
5:14 AM
Hummel, Johann Nepomuk (1778-1837)
Trumpet Concerto in E flat major (originally in E major)
Odin Hagen (trumpet), Norwegian Radio Orchestra, Per Kristian Skalstad (conductor)
5:33 AM
Chopin, Frédéric (1810-1849)
Barcarolle for piano (Op.60) in F sharp major
Ronald Brautigam (piano - Erard Grand of 1842)
5:42 AM
Grieg, Edvard Hagerup [1843-1907]
Violin Sonata No. 3 in C minor (Op. 45)
Julian Rachlin (violin), Leif Ove Andsnes (piano)
6:06 AM
Bach, Carl Philipp Emanuel (1714-1788)
Concerto for flute and strings in D minor (Wq.22)
Martin Michael Koffer (flute), Slovenicum Chamber Orchestra, Uros Lajovic (conductor)
06:30 AM
Radio 3 Breakfast.