Main content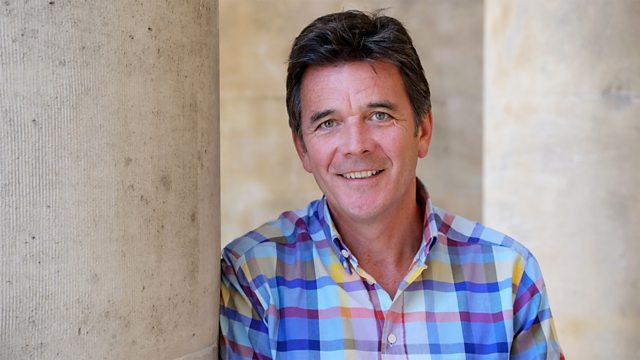 Hospital infections, nutrition, gout, gluten, Shockwave, tennis elbow
Presented by Dr Mark Porter. Including the protocols for visitors to hospitals, a new treatment for tennis elbow, and the increase in gout, particularly among younger people.
Dr Mark Porter demystifies the health issues that perplex us and separates the facts from the fiction. He brings clarity to conflicting health advice, explores new medical research and tackles the big health issue of the moment revealing the inner workings of the medical profession and the daily dilemmas doctors face.
This week Mark examines the protocols for visitors to hospitals and asks whether there's any evidence that they help control the spread of infection - is there any science behind using the hand gels provided? Why do some hospitals ban flowers - and should you be able to sit on the hospital bed of your loved one?
Martin Kiernan - Nurse Consultant in prevention and control of infection - helps to clear up the confusion.
Inside Health discovers that gout - a condition associated with older portly men caricatured in cartoons and literature - is on the increase and striking much younger. And while it has been the butt of many a joke, it has never been a laughing matter - at least for those afflicted.
And after the longest grand slam final in history just over a week ago, Mark Porter investigates a new treatment for Tennis Elbow that is used by the top players, Olympic athletes, and is available to mere mortals on the NHS in a handful of places. Plus Dr Max Pemberton investigates whether the explosion in the use of tablets, such as the i-Pad, has caused a similar elbow injury.
An Margaret McCartney scrutinises new research suggesting that people with coeliac disease are not the only ones who can develop symptoms if they eat gluten containing foods. Gluten is a component of wheat, barley and rye, and responsible for triggering coeliac disease in around 1% of the UK population, causing problems that include bloating, diarrhoea, weight loss and fatigue. But there now appears to be another group of people with milder symptoms caused by gluten sensitivity - or gluten intolerance - the terms are interchangeable - but how do you identify them? Well certainly not with fancy High Street tests.
Producer: Erika Wright.