Main content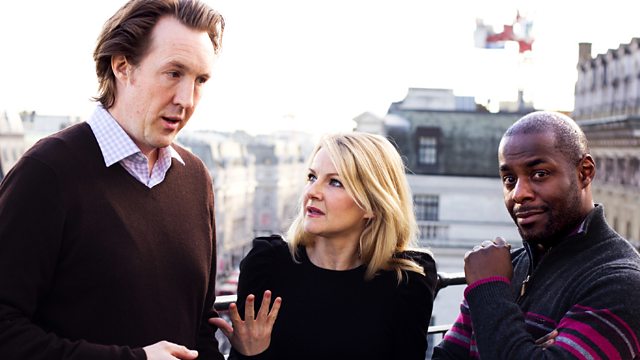 Will reluctantly joins Annabelle at a music festival with her annoying friend Heather. With Morwenna Banks. From February 2012.
A year into married life and already things are a little creaky. So, following Will's unimaginative anniversary present (a draining rack), Annabelle has signed them up for a course of marriage counselling.
Each week, counsellor Guy mediates a recent dispute between Will and Annabelle, with flashbacks to the events that spawned the argument, and by the end, the couple find marital equilibrium once more. Sort of.
Guy arbitrates, usually leaning towards Annabelle's more sensible point of view. In contrast to Will's uptightness, Guy is laconic and urbane and clearly irritates Will.
The writer and comedian Will Smith leads the starry cast of Mr and Mrs.Smith.
Episode 3 - The Music Festival
An audience sitcom about a couple in marriage counselling, written by Will Smith. Will reluctantly accompanies wife Annabelle to a music festival. She brings her annoying friend Heather along.
FULL CAST DETAILS:
Will Smith ..... Will Smith
Annabelle Smith ..... Sarah Hadland
Guy ..... Paterson Joseph
Heather ..... Morwenna Banks
Various ..... Simon Bubb
Written by ..... Will Smith
Produced by ..... Tilusha Ghelani.