Main content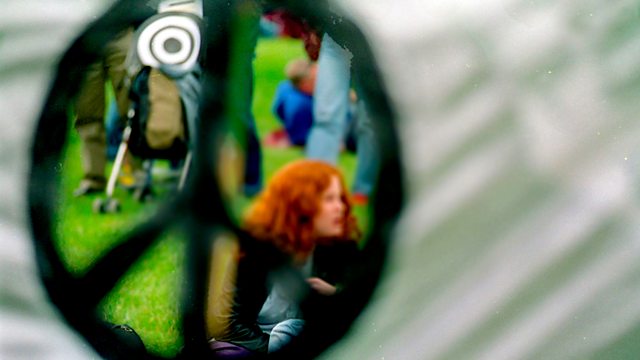 My Generation
By Alice Nutter. A family saga set in Leeds covering four decades of the protest movement. Starring Jason Done, Jo Hartley, William Ash and Graeme Hawley.
My Generation is a family saga covering four decades. Set in the counter culture, it offers a window onto the drug- and pop-fuelled protest movement. A story of flawed attempts to make a better world.
In a time of job cuts, rising unemployment and the re-structuring of the benefits system, this play examines the effectiveness of the protest movement to change lives through the stories of four characters from one family over four decades. Mum Cath - 1970's, 80's for Dad - Mick, 90's for son Ben, and 00's - daughter Emma.
The play opens against the backdrop of the Ripper murders. This radicallised feminisim in Leeds at the time. Mick's involvement in the Miners' Strike holds the arc of the second part and in the third, son Ben turns his back on the politics of his parents, escaping into the rave scene. Daughter Emma's story brings us up to date with the current occupy movement.
Alice Nutter's own direct experience of the protest movement over three decades gives My Generation an authenticity and strongly authored feel. As part of the band Chumbawamba, Alice lived in a squat in Leeds for many years. Chumbawamba were initially inspired musically by bands as diverse as The Fall, PiL, Wire, and Adam and the Ants and politically by the anarchist stance of Crass. By the end of 1982, the band had expanded to include Alice Nutter (of Ouch, My Hair's on Fire but no-one's bothered) and Dunstan Bruce (of Men in a Suitcase) and were living in a squat in Armley, Leeds, with Harry "Daz" Hamer and Dave "Mavis" Dillon.
Harry Hamer has composed original music for My Generation which is used alongside contemporary recordings and pop cultural references, mixing personal and political history with the music that transformed Britain's youth. Full of pop and passion, this is not a bleak drama; it's the story of a family who are caught up in the times.
CAST:
Cath ..... Jo Hartley
Mick ..... Jason Done
Young Emma ..... Aimee Leigh Foster
Susie/Older Emma ..... Emma Rydall
Young Ben ..... Harvey Chaisty
Freya/Carmel ..... Carla Henry
Helen/Sky ..... Rachel Austin
Valley ..... Alun Raglan
Bug/Ty ..... William Ash
Richie/Biker Bernard/Phil ..... Graeme Hawley
Ben ..... John Catterall.
Original Music by Harry Hamer.
Directed in Salford by Susan Roberts.