Main content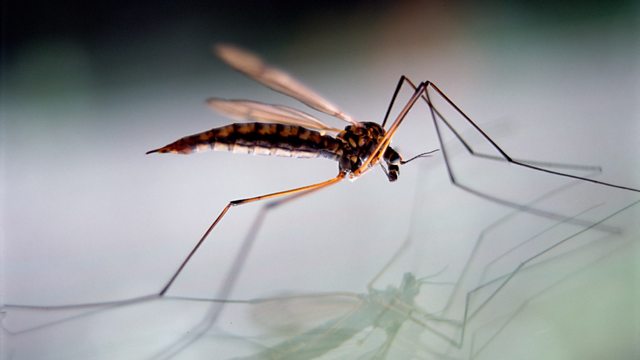 Adapting Insects
New techniques allow us to control the minds and bodies of dangerous insects. Professor Alice Roberts asks if we can turn this to our advantage in the battle against malaria.
In the battle to protect crops and eradicate disease, scientists are turning to ever more ingenious ways to defeat the old enemy - insects. Instead of just going for the kill, they're finding ways of changing behaviour, of recruiting the predator's enemies as our friends. They're using genetic modification and other breeding techniques to ensure that insects breed, but the young don't survive long enough to do any damage. So can we make insects do our bidding and create a world without pesticides? Professor Alice Roberts investigates for 'Costing the Earth'.
Producer: Steve Peacock.
What has happened to the world's coral?