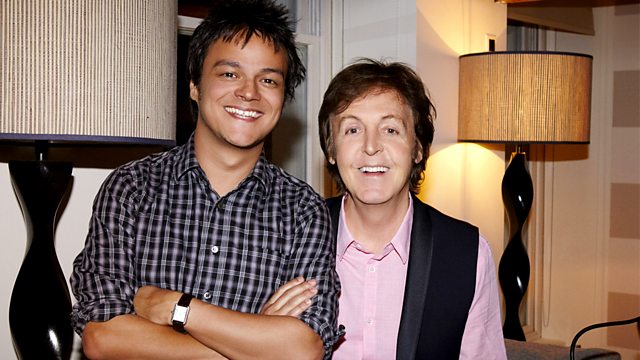 Sir Paul McCartney Special
This week, Jamie meets Sir Paul McCartney for a special, in-depth interview about the musician's love of jazz.
The two discuss the role jazz has played in Sir Paul's life, from growing up listening to his father's jazz band to their mutual love of Fats Waller. Sir Paul reflects on his days with The Beatles, and how jazz subtly informed the way they approached their compositions.
He then talks about his current album of jazz standards and original compositions, Kisses On The Bottom, and explains the way it came together, from initial inspiration to collaborations with Eric Clapton and Stevie Wonder.
Last on